The Trip
Going Native in Yangon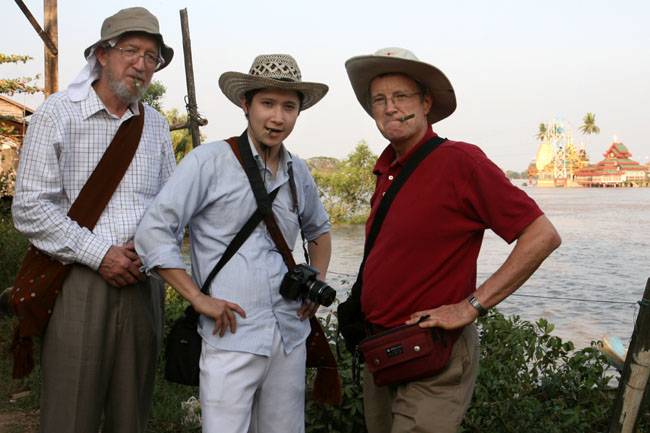 In January 2009 I traveled through Myanmar for two weeks with my friend Tony and his son Tom.
Show for Tourists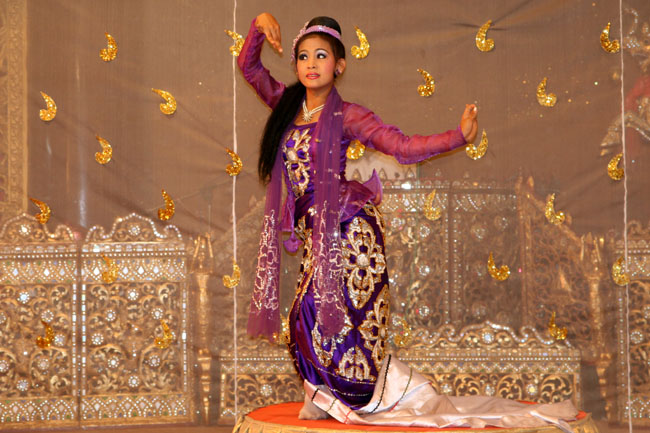 The buffet dinner in Yangon with entertainment was only $12.
Life Imitating Art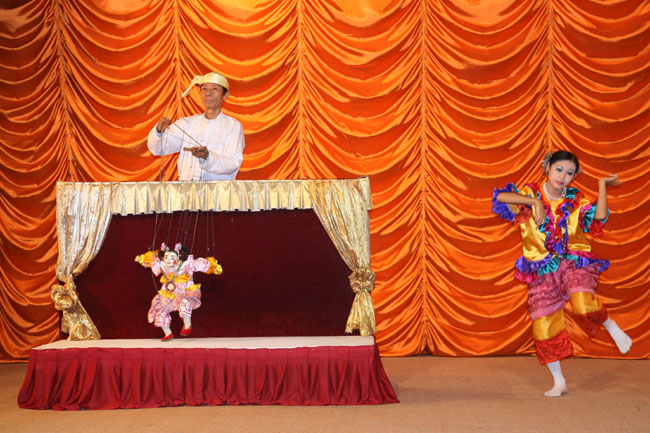 The Burmese are very proud of their tradition of puppet shows.
The Shwegadon Pagoda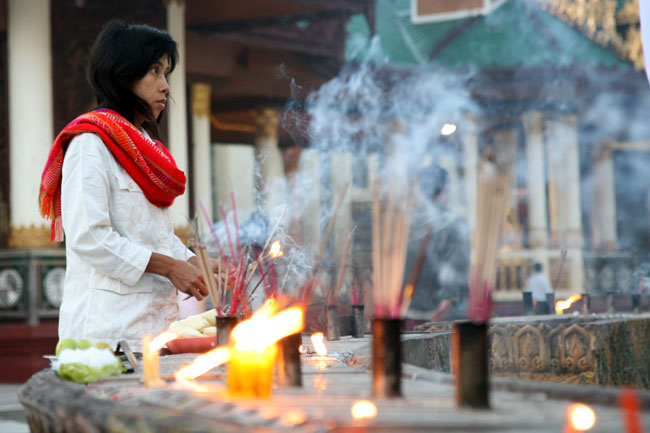 The Shwegadon Pagoda in the center of Yangon is the largest in the country. We got up to visit it at day break.
Morning Devotions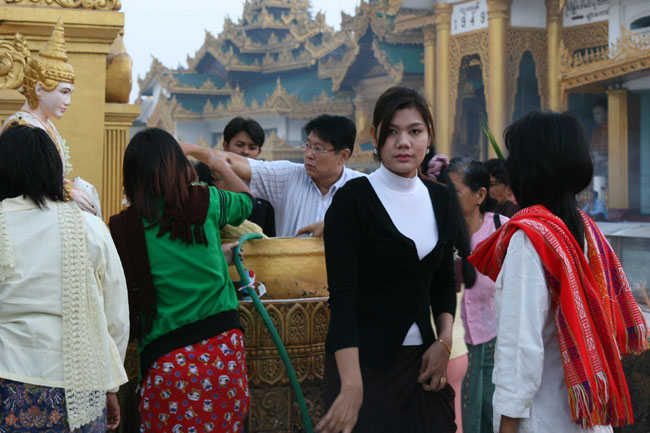 On the way to work, the pious make a stop at the pagoda.
Pilgrims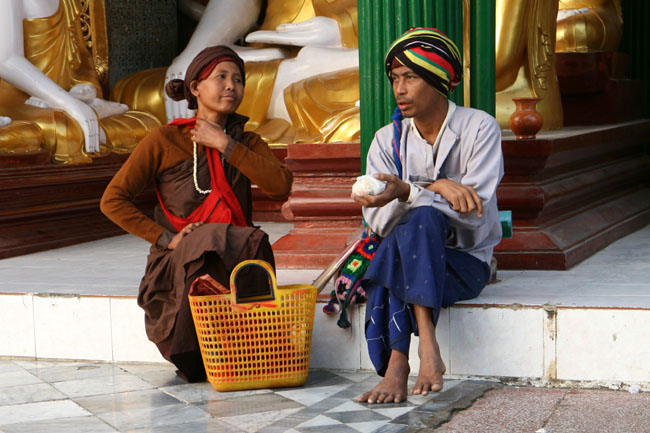 Judging from their dress, these pilgrims are not residents of Yangon. They must have come a long way to get here.
The Countryside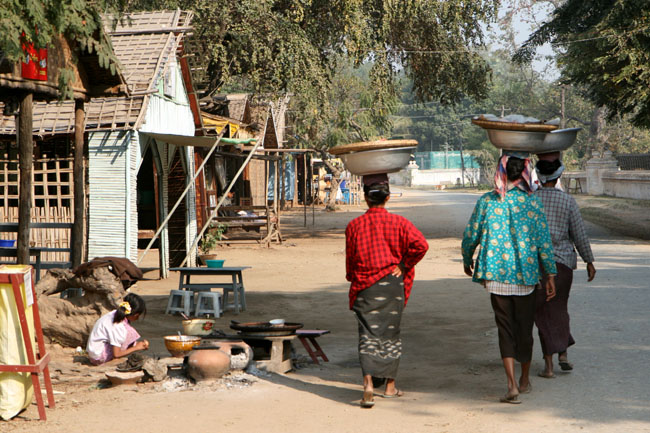 This is a typical scene in rural Myanmar.
Mandalay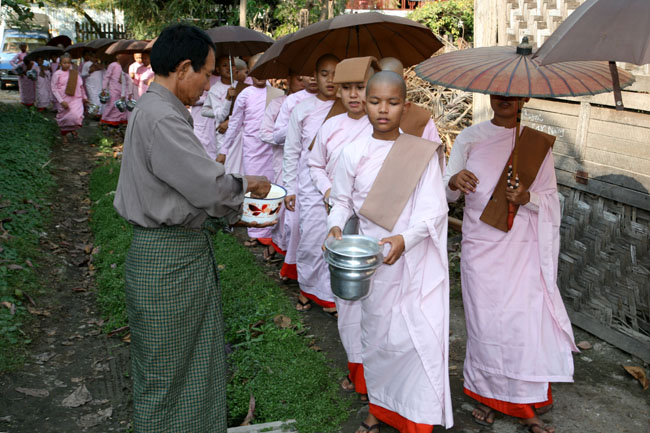 Nuns are receiving alms from the community.
The Karen Tribe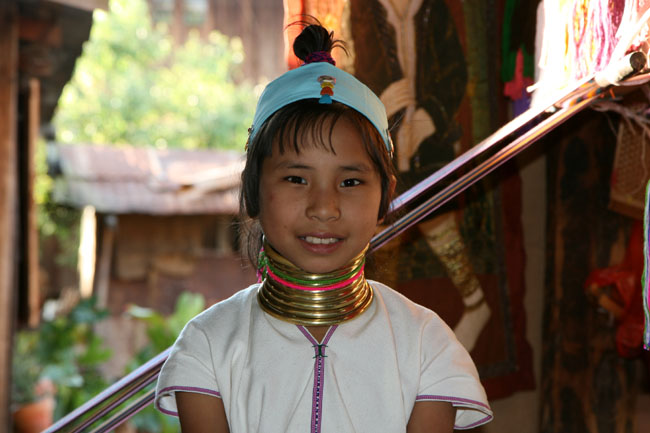 The tourists are fascinated by this custom.
Insurgency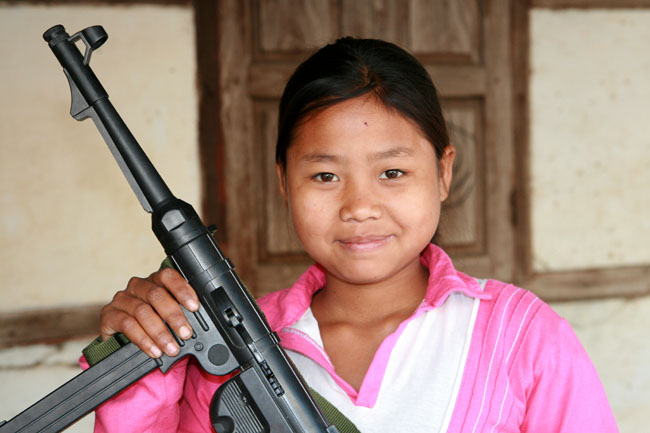 A large number of the people in rural areas of Myanmar do not accept the legitimacy of the central government. In fact, although the government has gotten the upper hand in most areas, almost half of the country is still off limits to tourists for security reasons. This woman is not an insurgent, but a salesperson in the market in Myitkyina. The gun is a plastic toy. Myitkyina is the capital of Kachin State in the northeastern region of Myanmar, near the Chinese border. It is about as far as foreigners are allowed to go in this area.
Village Chief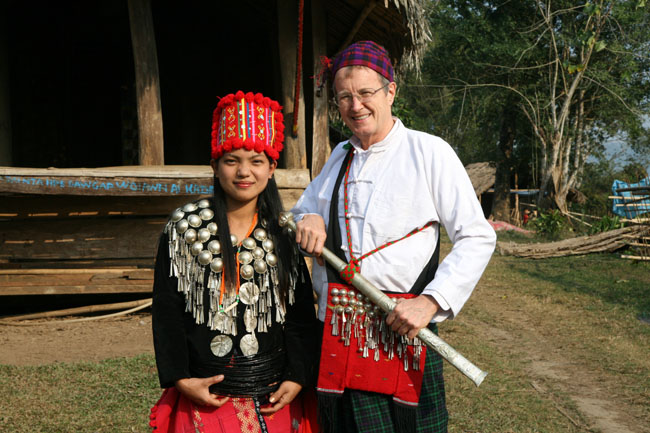 Kachin dress.
School Bus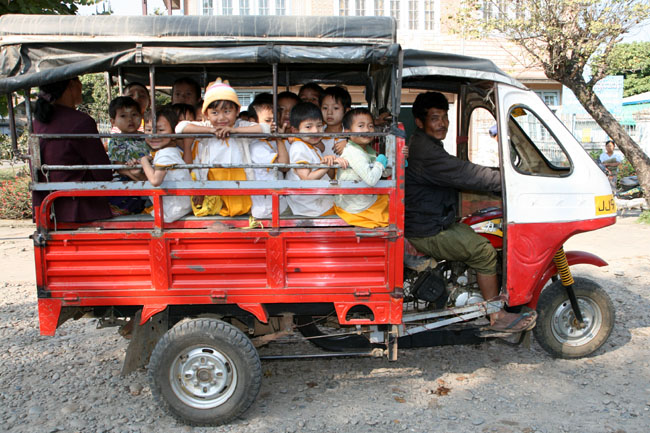 These little ones are heading home from kindergarten. I gave each one a toothbrush. The were happy.
Visit to an Orphanage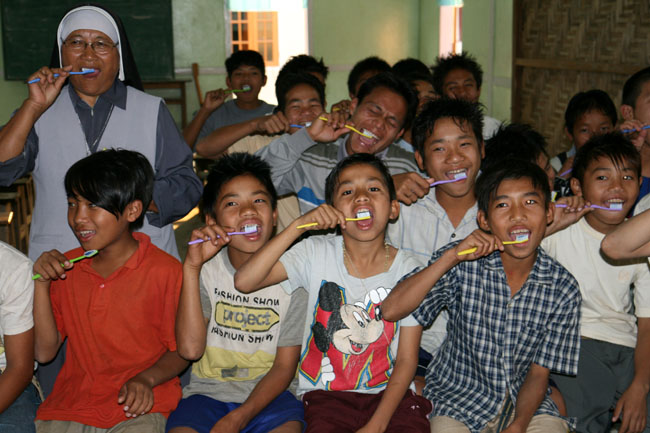 I visited an orphanage near Myitkyina that was run by the Catholic church. I understand that most of the children lost their parents in the conflicts. But it was amazing how happy they seemed.