Cambodia
The Trip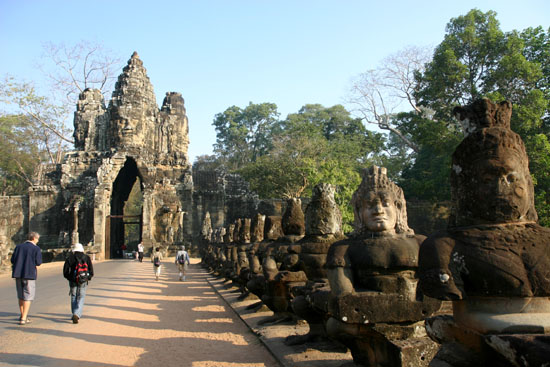 Angkor Wat is more spectacular than you would ever imagine.
The Temples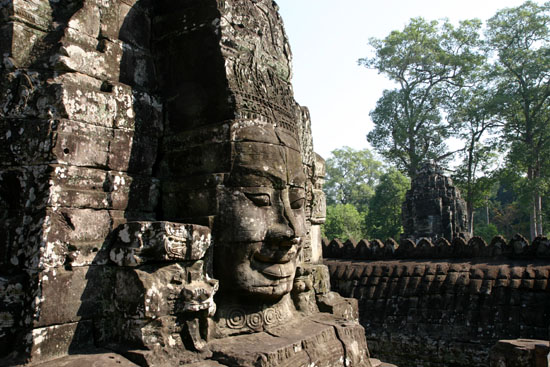 The temples were built over several hundred years, beginning more than a thousand
years ago. There are hundreds of sites spread out in the jungle over an area the
size of a small city.
Carvings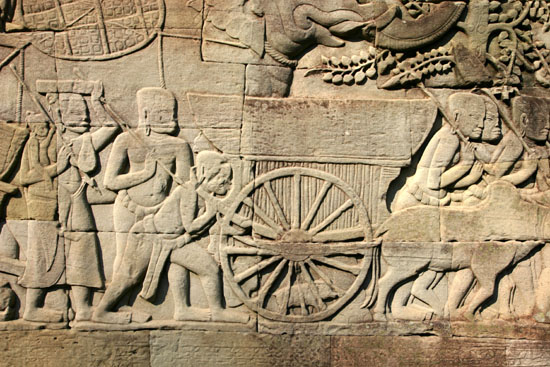 There must be miles of bas-relieves on the walls.
The Jungle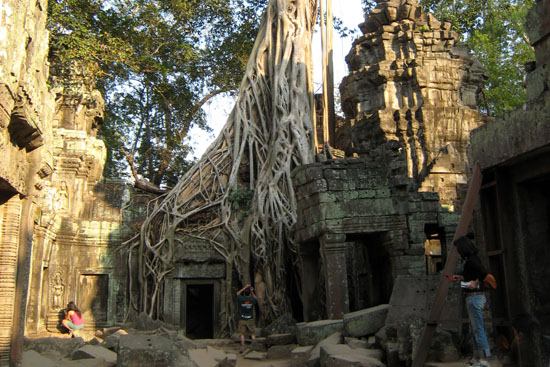 The jungle has tried to reclaim the land. In some cases the trees are so intertwined
in the temples that they cannot be cut away.
Disneyland East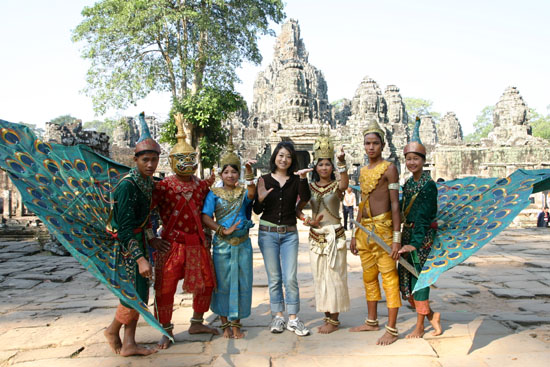 At times the place takes on the feeling of Disneyland.
Visit to an Orphanage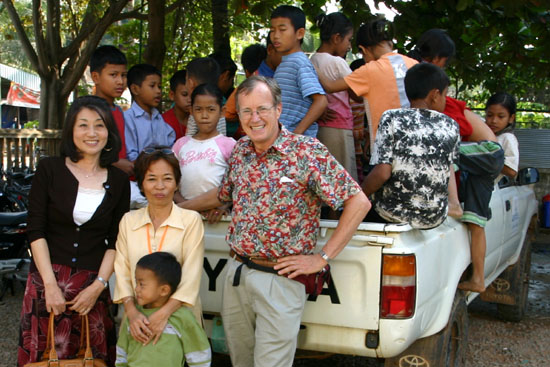 There are dozens of orphanages in Cambodia. We visited this one, the Sunrise Children's
Village in Siem Reap http://www.sunrisechildrensvillage.com/ssr_location.htm.
The manager, Ms. Leng Bonna, standing in the middle, has responsibility for
the 66 children who live here.
Foster Parents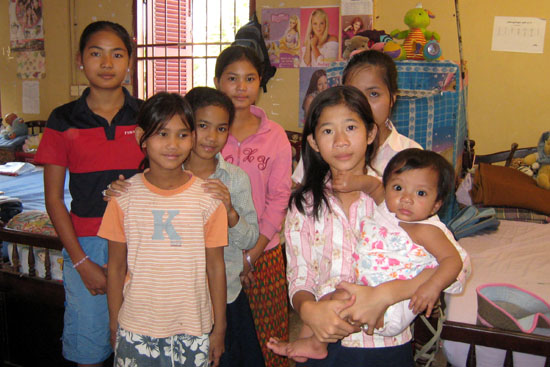 The older girls take care of the little ones. It is like one very big family.
Dance Recital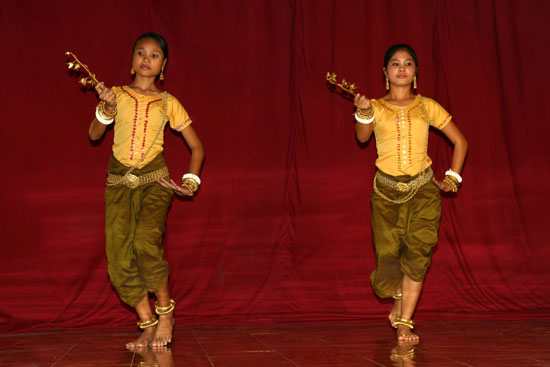 Every Sunday the children put on a recital of Cambodian dance and music.
Rat Dance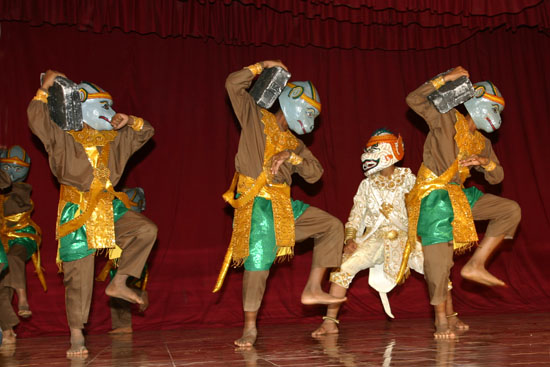 The boys are doing the rat dance.
The Audience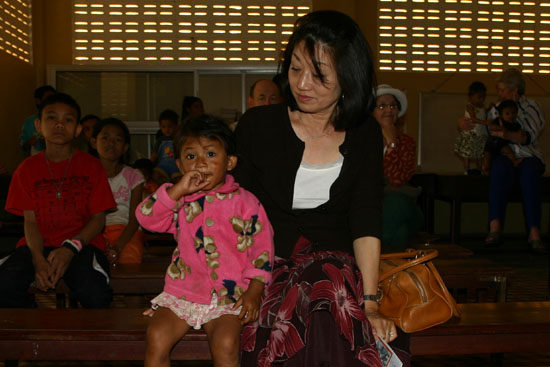 Mieko was adopted by one of the little ones who was running around during the performance.