Chiang Rai, Thailand
New Year's Parade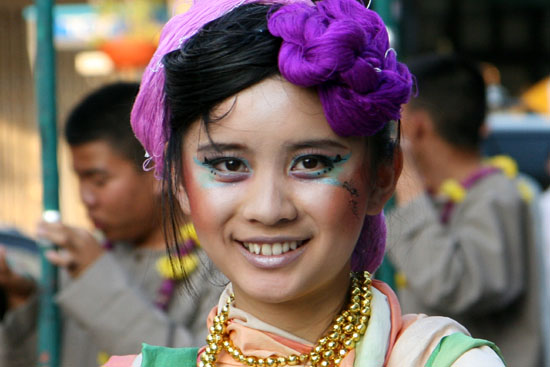 Like Chiang Mai, Chiang Rai was also at one time the ancient capital of Thailand. We arrived just in time for the New Year's Parade. The guide told us that the participants in the parade were not anything special. Just ordinary girls for this region.
The Boys
Medieval court dress?
The Kids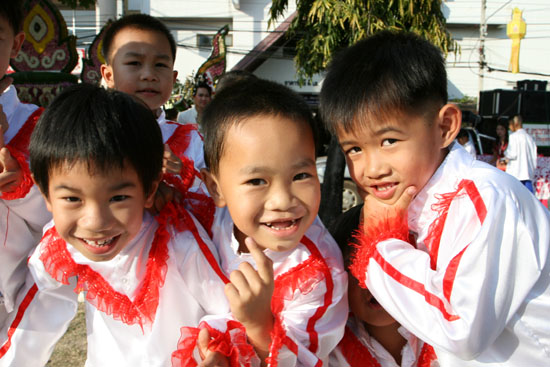 I found these kids in the staging area for the parade. They were quite eager to pose for the camera.
Hill Tribes
There are plenty of opportunities to visit hill tribes in northern Thailand.
My Boy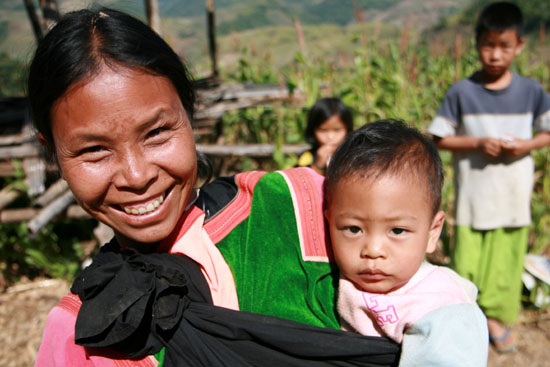 Every mother is happy to show off her baby.
Hill Tribe Dress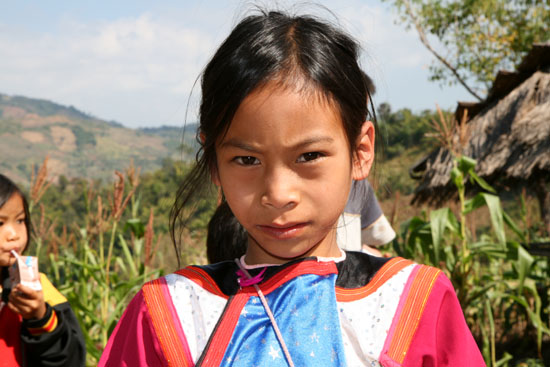 For all their poverty, the hill tribes in Thailand still seemed more prosperous than those in Myanmar.
Long Necks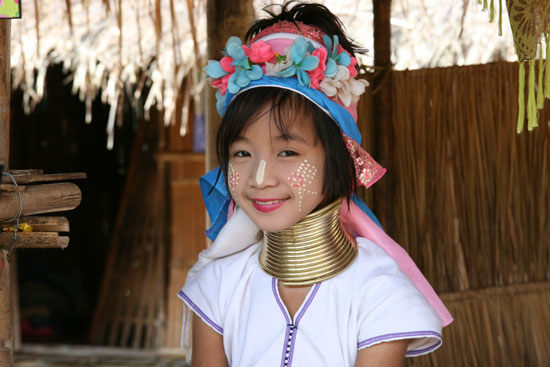 Some hill tribes in northern Thailand have begun charging tourists admission.
High Tech Hill Tribe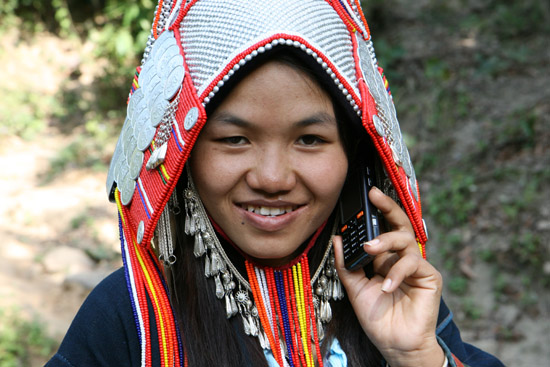 What ever happened to Shangri-La?
Monk on Horseback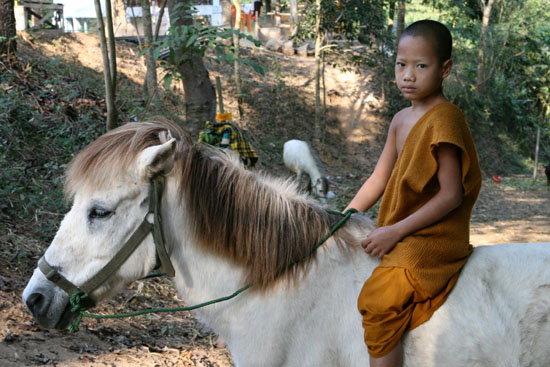 Horses are not indigenous to Thailand. They were brought in about a hundred years ago from China. A temple near Chiang Rai has several horses and teaches the young monks in its orphanage how to ride. The unusual combination of monks and horses is a big attraction for photographers.
Alms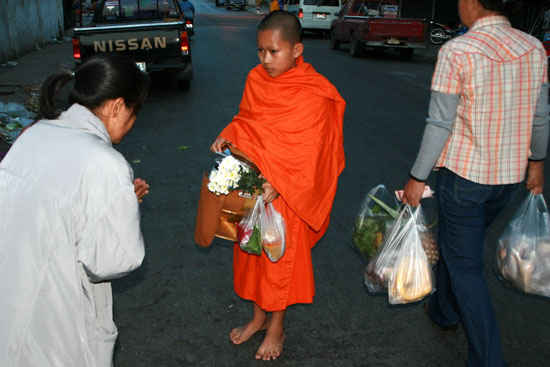 This monk in the marketplace in Chiang Rai is receiving alms on morning rounds. He will chant for the person who gives him a donation.
New Age Temple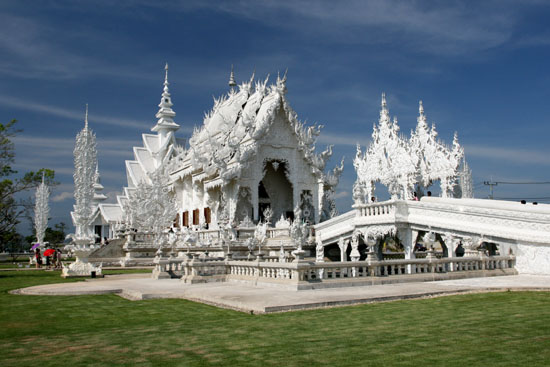 This wedding cake of a temple is on the outskirts of Chiang Rai. Actually, it is quite impressive.