Festival of the Ages
Kyoto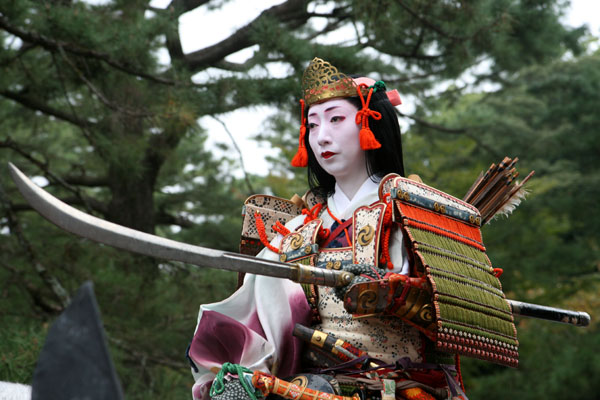 On October 22 every year Kyoto puts on the Festival of the Ages celebrating the city's one thousand year history as the imperial capital of Japan. The parade through the city has a cast of hundreds. It is a photographers delight. These pictures were taken in the staging area before the event.
Waiting for the Parade to Begin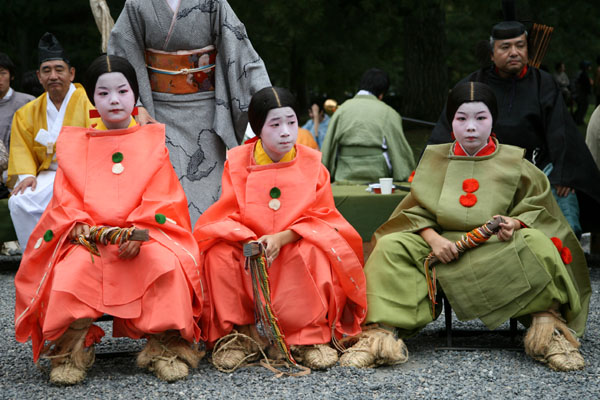 These princesses await the start of the procession.
The Samurai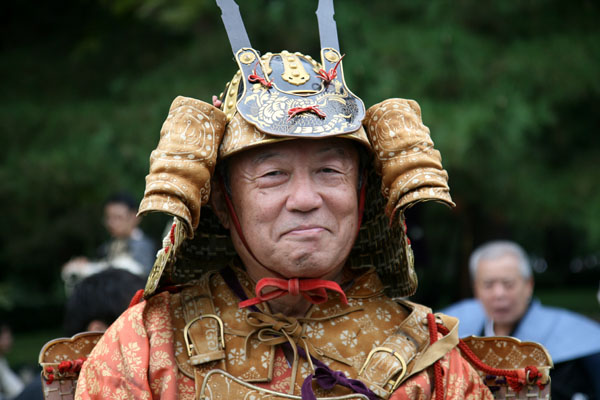 This warrior graciously posed for a photograph.
Multitasking Medieval Mom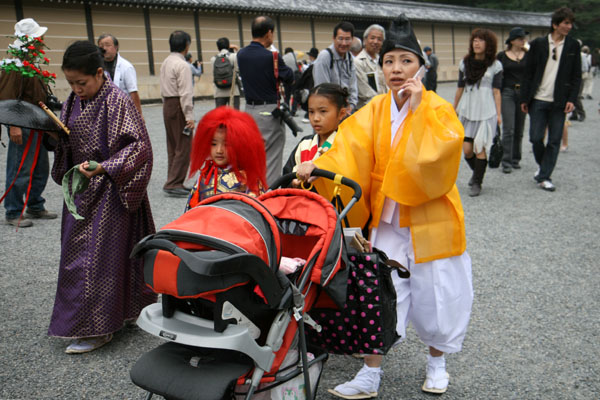 This busy mother arrived at the staging area with a prince and princess in tow.
Transportation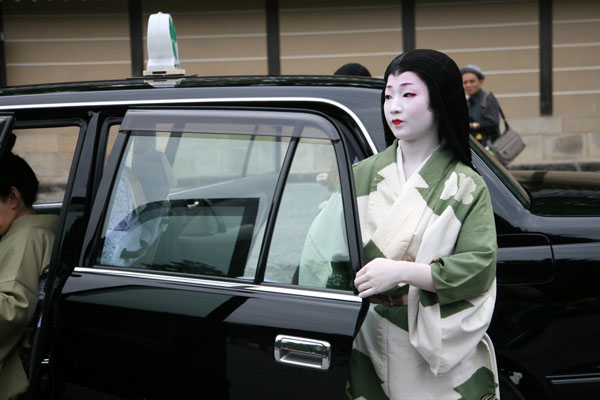 A medieval princess arrived by modern transportation.
The Feudal Lord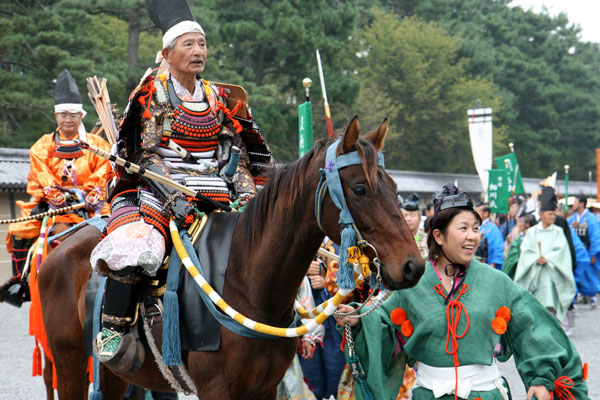 A feudal lord is led to the procession in full regalia.
Star Wars Princess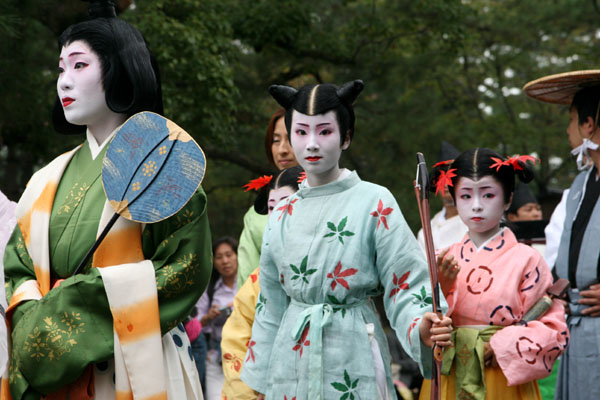 This princess seems to have arrived from outer space.
Primping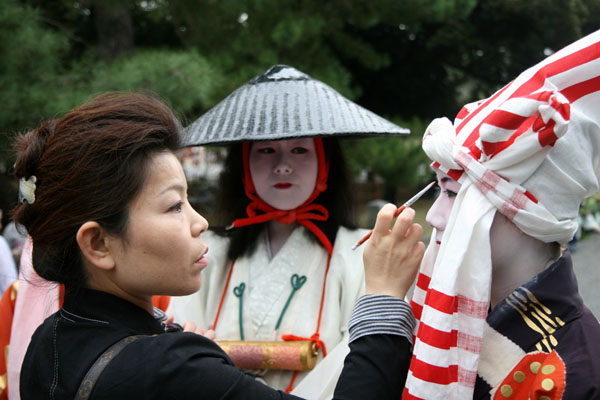 The makeup must take hours.
All Dressed Up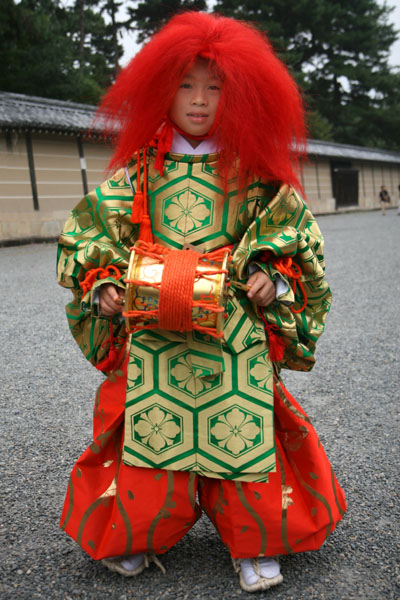 The kimono on this little boy must cost a fortune.
The Animals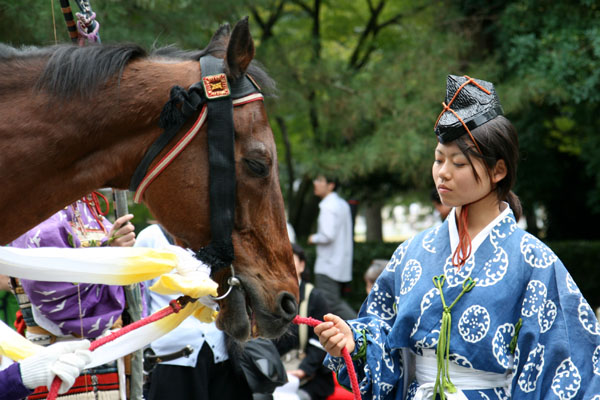 The handlers were delighted to talk about their animals.
The Cast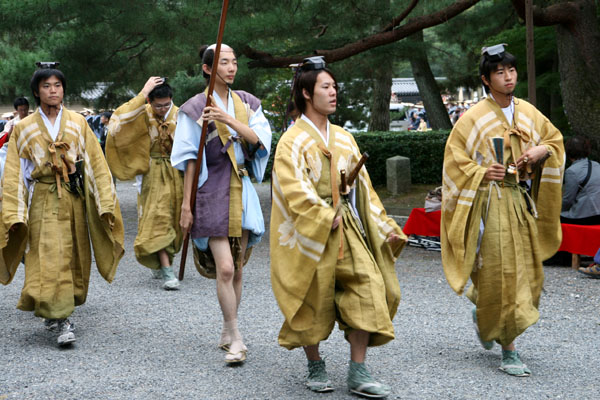 Many of the participants are students from universities in Kyoto.
The Princess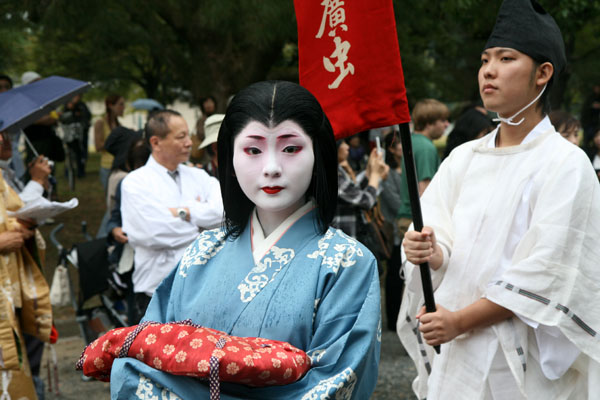 Each person in the procession is dressed from a distinct period in Kyoto's history.
Enigmatic Japan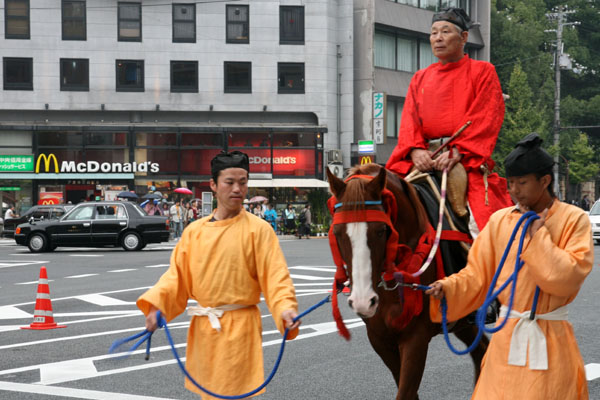 The parade goes for two and a half hours through Kyoto's main streets. There are plenty of opportunities for interesting photographs of Kyoto's then and now.
The Ox Cart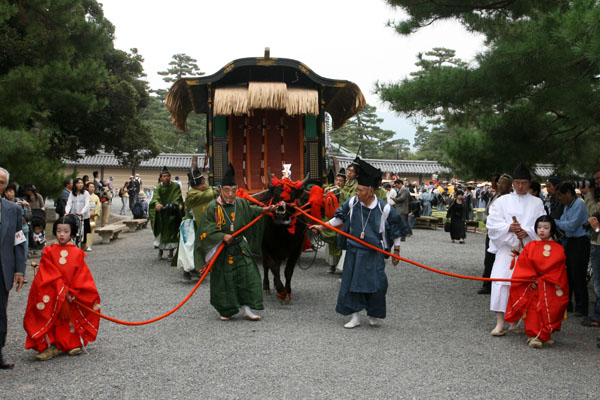 No Kyoto festival is complete without an ox cart.