Kyrgyzstan
The People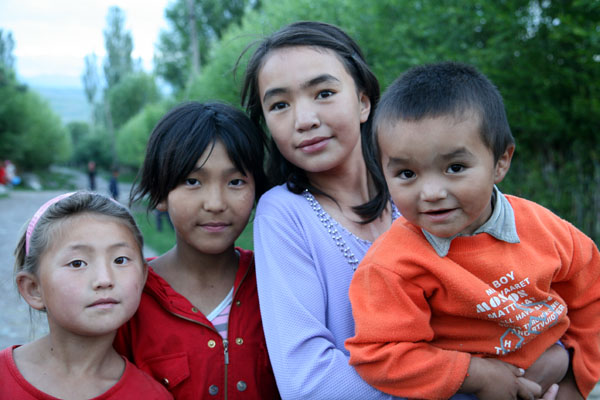 I encountered this ad hoc babysitting service of about twenty-five children on a dirt road in the village of Ken-Suu in the foothills of the mountains south of Kazakhstan. The girl in the purple blouse seemed to be the schoolmarm.
Traditions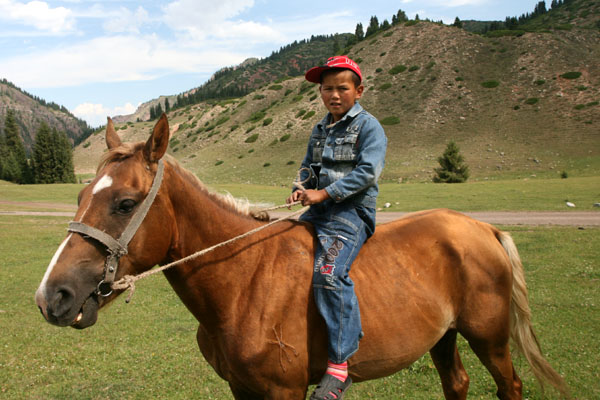 The Kyrgyz cannot get away from their equestrian heritage. Every child is taught how to ride.
Mountain Folk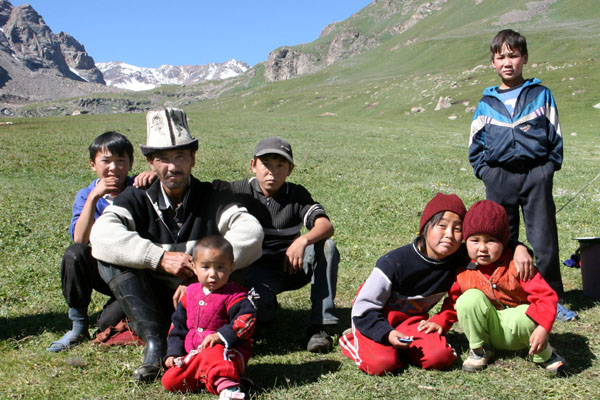 This nomad family took out time from tending the livestock to pose for a picture. I was given a bowl of fermented mare's milk, traditional hospitality in this country. It was not as bad as it sounds. Anyway, I managed to drink it.
Changing Fashions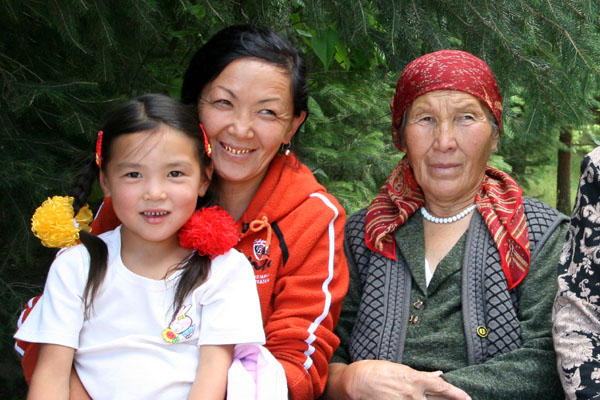 This family shows how fashions have changed over the generations. This is true for every country, but more so for Kyrgyzstan than for most. I doubt that the little girl will think it cool to have gold teeth like her mother.
The Boys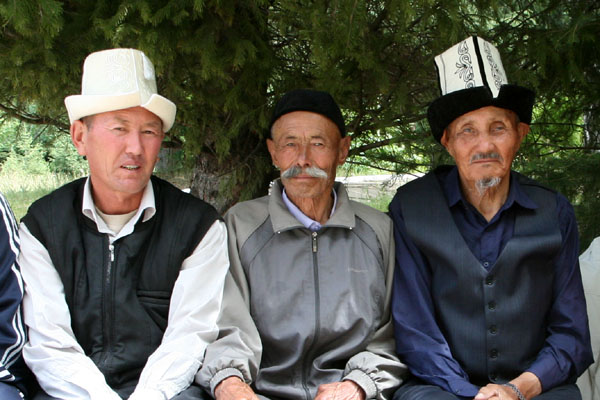 Kyrgyz men express their identity with their hats.
Garage Sale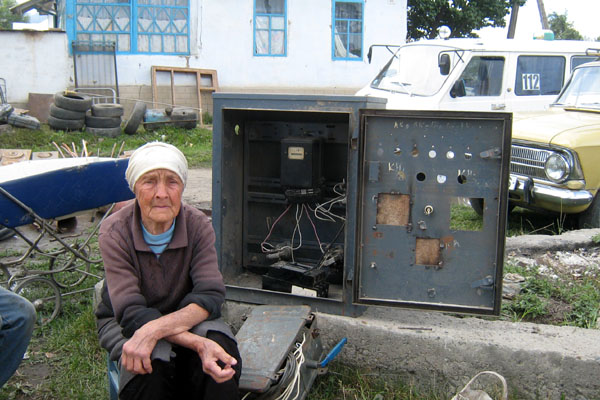 On Sunday morning the citizens of Karakol cleaned out their garages and set up shop along the roadside. It is amazing what people consider reusable in this country.
Japanese Cars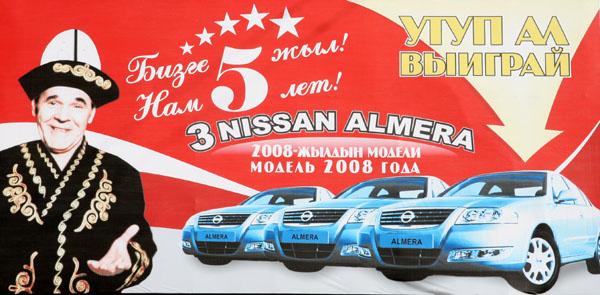 This billboard has a car dealer dressed in traditional Kyrgyz fashion and offering his best Nissan automobiles.
Kyrgyz Hospitality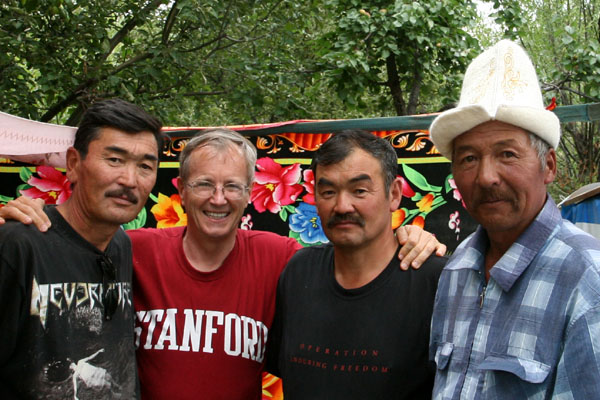 Kyrgyz hospitality is legendary. The man next to me in the middle is a dentist. When he learned that I was a dentist, he invited me into his house, served me tea and introduced me to his neighbors and family.
Lenin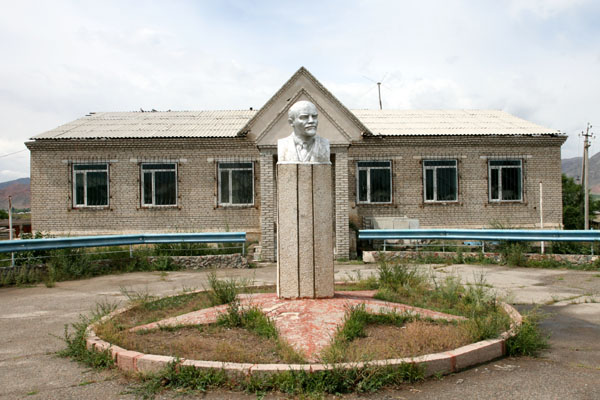 For reasons that are unclear, the Kyrgyz have been slow to rid their country of the old statues of Lenin and friends. I think that the reason is that they just are totally indifferent to ideology. It is easier to leave Lenin in place than to remove him. This is a rural school.
Welcome to Ken-Suu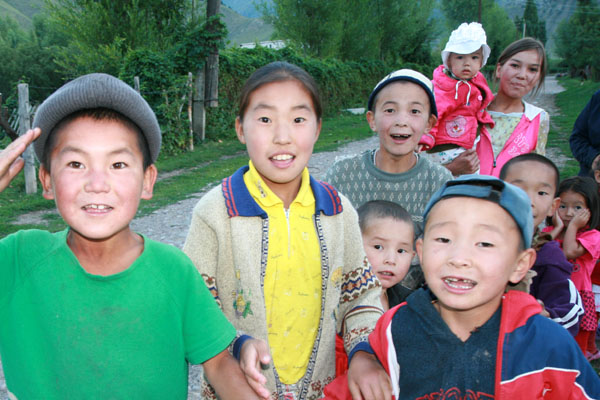 I have never seen children more receptive to photography.
My Sister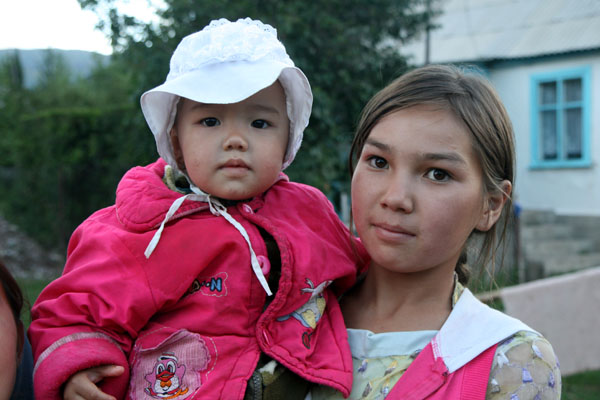 Everyone wanted her picture taken.
Boys in the Hood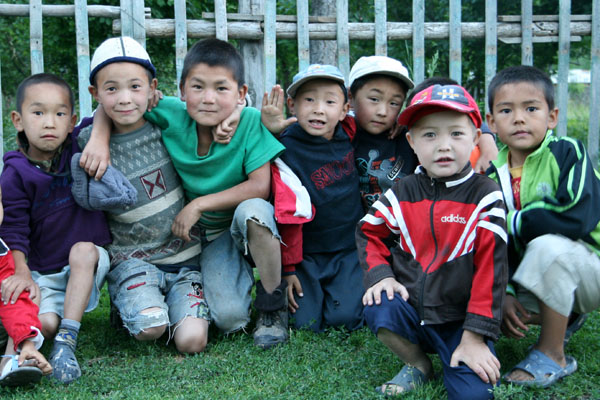 I printed out the pictures I took and mailed them to the bed and breakfast where I stayed in the village.
Bed and Breakfast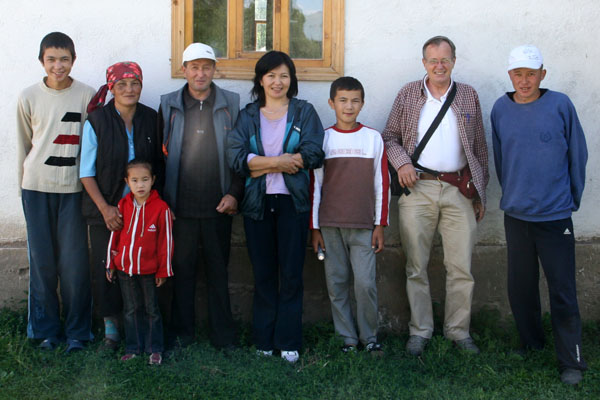 This is the family in Ken-Suu where I stayed. Every Kyrgyz family comes with a grandmother. The sons rode me around the village on their horses. You can't find better people than the Kyrgyz.