Kyrgyzstan
The Land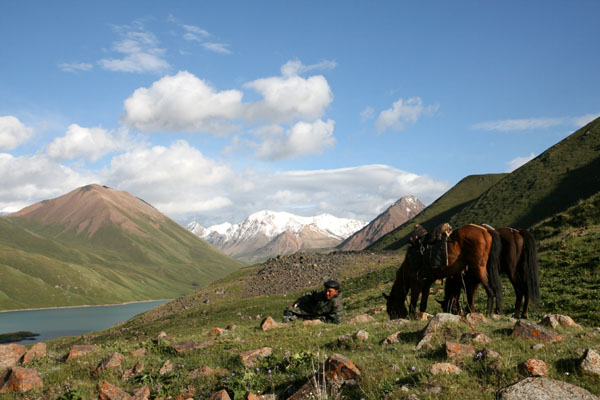 Kyrgyzstan is landlocked between Kazakhstan, Uzbekistan, Tajikistan and China. It has an estimated population of 5,000,000, two thirds of whom are Kyrgyz and 11% Russian. It is the poorest of the former Soviet republics, and a land of spectacular beauty.
Bishkek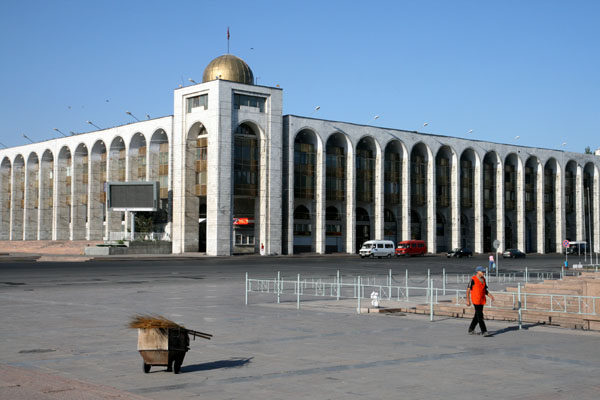 The capital of Bishkek has wide streets and an overabundance of Stalinist Era buildings.
The Livestock Market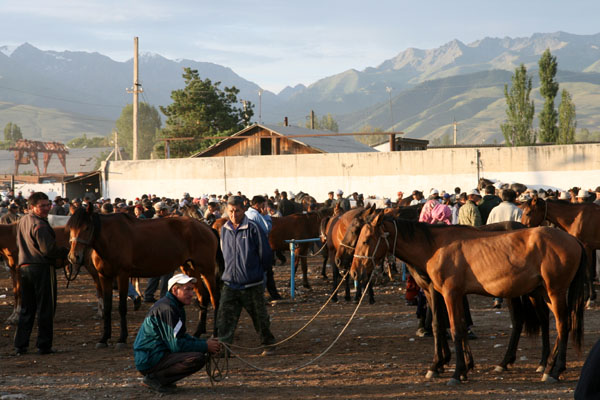 The livestock market in Karakol is the big event of the week. Cowboys at heart, the Kyrgyz cannot escape their nomad heritage.
When in Rome...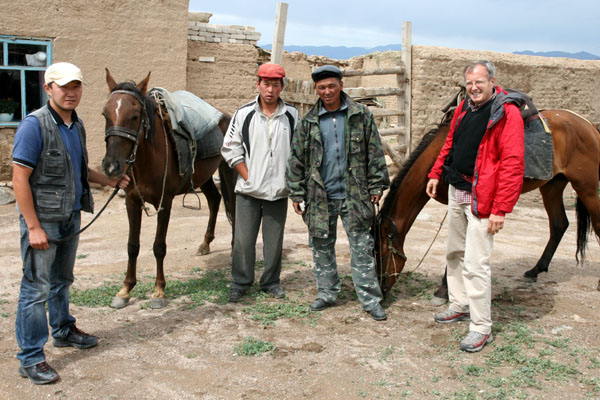 I took a four hour ride into the mountains and stayed in a yurt. I wanted to know what if feels like to be a nomad. I found that I am not cut out for the lifestyle.
Classic Kyrgyz Scene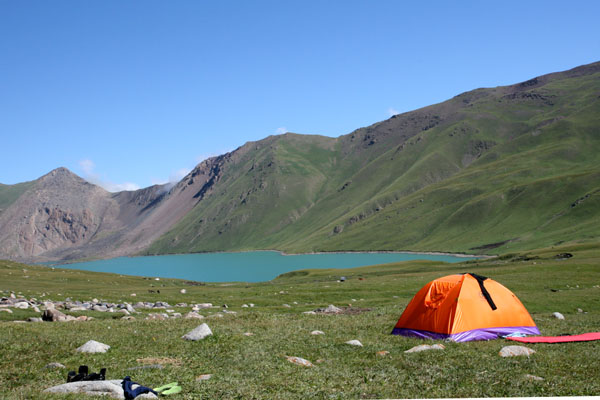 The mountains are spectacular.
The Way We Were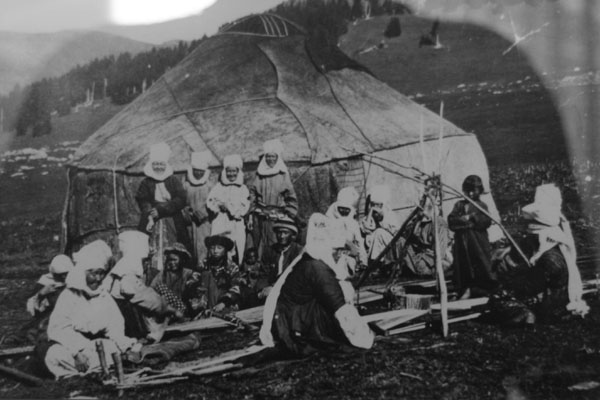 The famous Russian explorer Nikolai Przewalski was the first westerner to map and document the region. He arrived here less than 150 years ago. This is a picture of a Kyrgyz yurt taken during one of his expeditions, which took him all the way to Tibet.
The Russians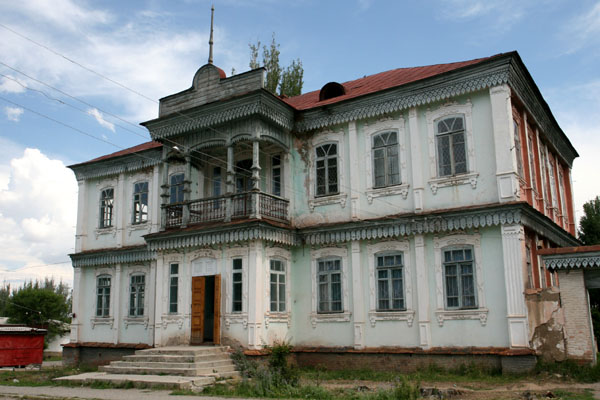 The Russians colonized all of Central Asia, forcing the countries into the Soviet Union shortly after the Bolshevik Revolution. There is a lot of Russian architecture in Kyrgyzstan. It is well suited to the severe climate. This is a Russian merchant's house in Karakol, in western Kyrgyzstan.
Soviet Hardware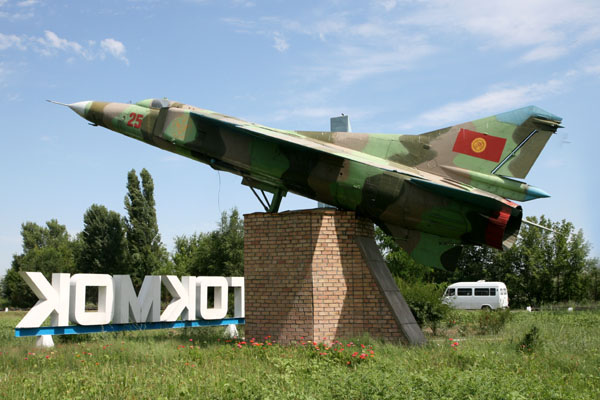 The collapse of the Soviet Union in 1989 left a lot of military hardware in the region. The town of Tokmok proudly displays an old MiG fighter.
Lake Issyk-Kul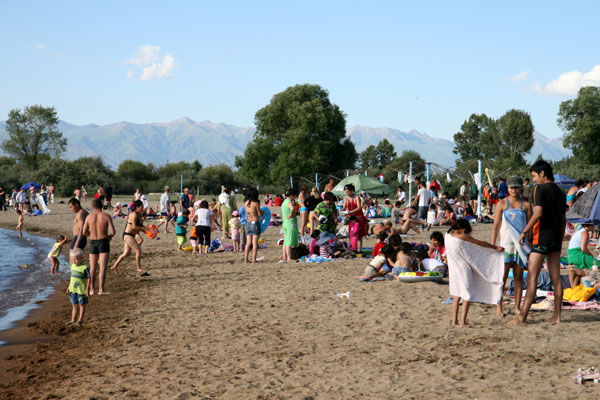 This picturesque lake is one-hundred miles long and surrounded by mountains. It is a big attraction in the summer months.
What's for Dinner?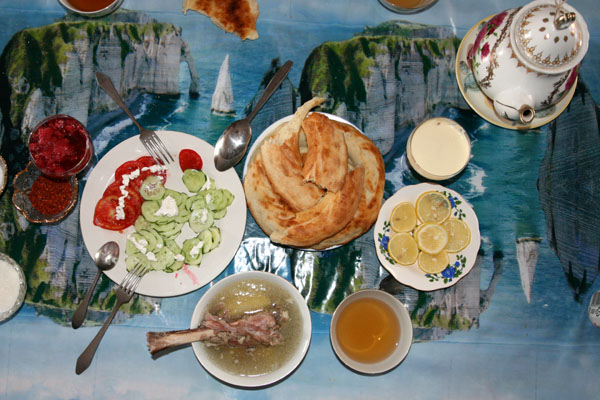 I got this meal at a little roadside stop along the highway. It cost less than ten dollars and was really good. Oddly, I didn't get sick on the food one time during the entire week I was in Kyrgyzstan.
Soviet Era Sanatorium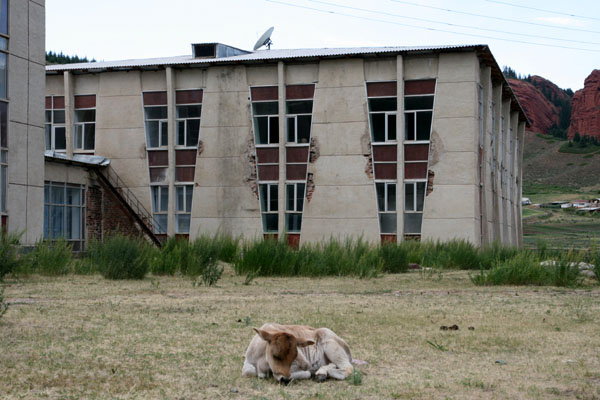 The mountains produce a lot of hot springs. The Russians wasted no time establishing Sanatoria. This one near Karakol is still operating, despite being in disrepair.
Mountain People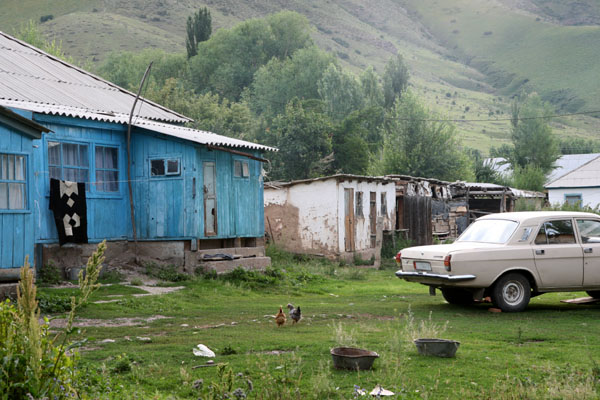 There are a lot of villages in Kyrgyzstan that look much like what you might see in Appalachia. The only notable difference is that the Russian car here would be a Chevy pick-up in West Virginia.