Laos
The People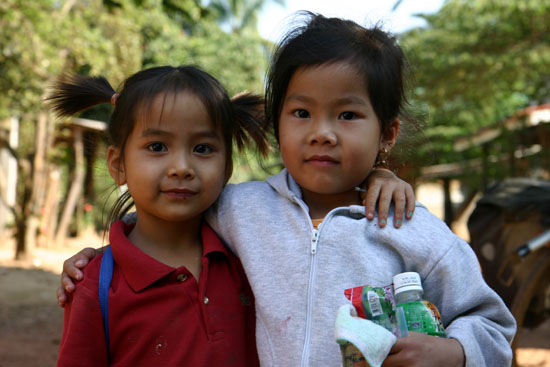 These two sisters are returning from a trip to the market.
The Old and the New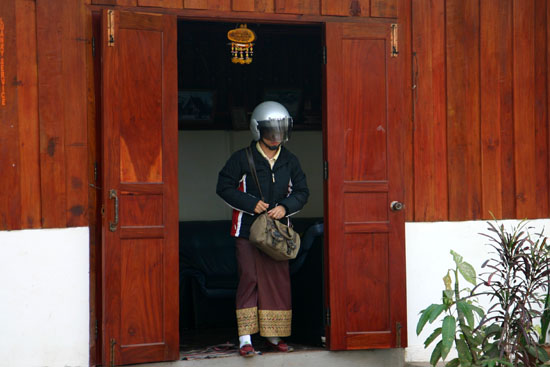 The pattern on the skirt identifies her tribe, and the helmet her mode of transportation.
Neighborhood Boys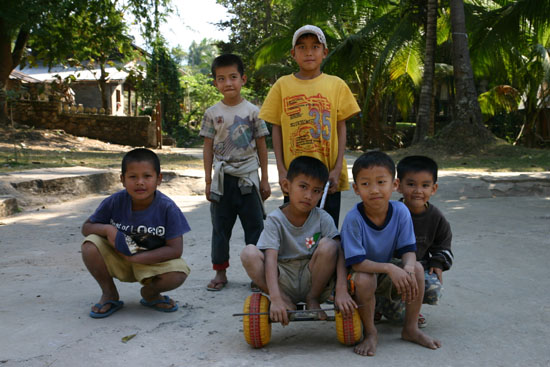 These boys in a village in Luang Prabang Province were happy to pose for a picture.
Shopkeeper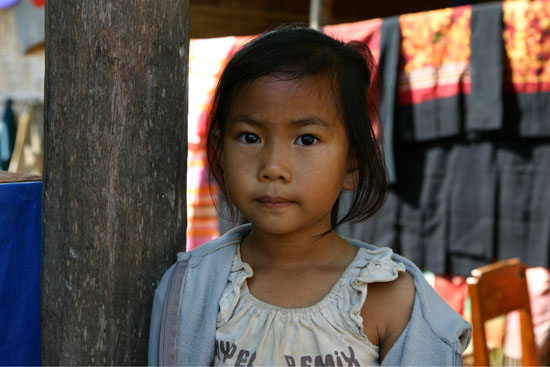 This little girl was tending her mother's shop, selling woven goods to tourists.
Transport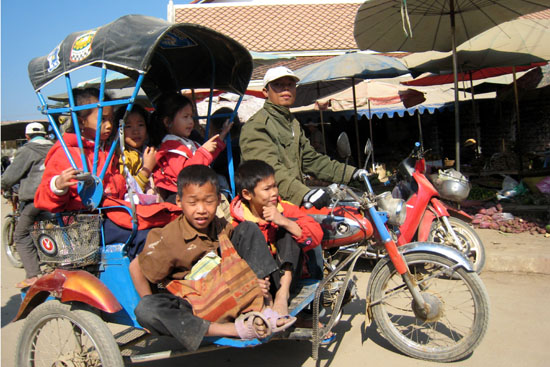 This family is off to the market
Photogenic Laos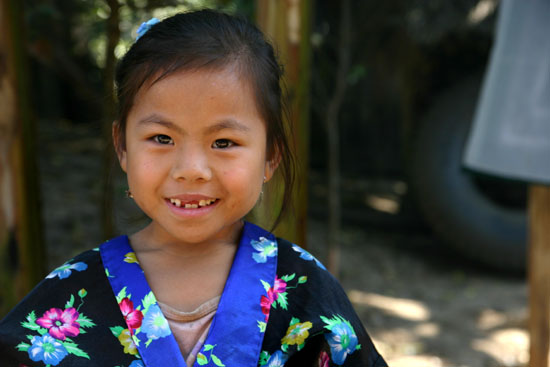 This little girl in a Mong village is dressed up for the New Year's celebration.
Vendors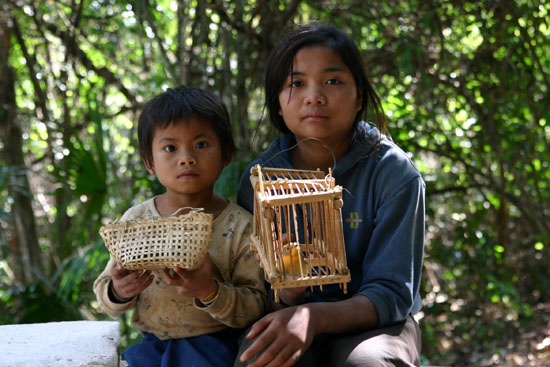 These sisters are trying to sell caged birds to tourists.
Playing in the Temple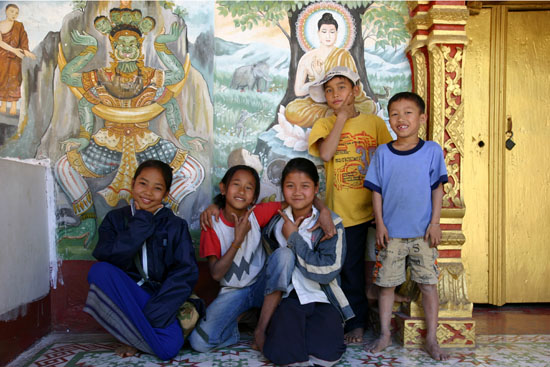 I found these kids playing in a temple compound in a village in Luang Prabang Province.
A Big Smile for the Camera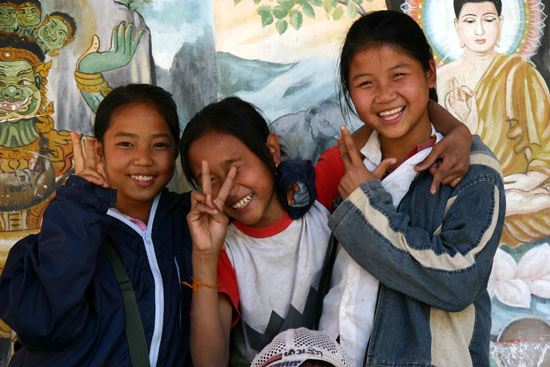 I once heard that children laugh seven times more often than adults. I am sure that
this is true. My impression is that children in developing countries seem to laugh even
more than their counterparts in the more developed world.
My Pet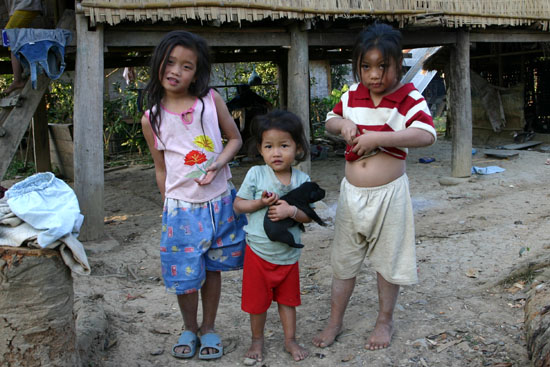 Little children can often be seen carrying around a pet puppy.
Photogenic Boy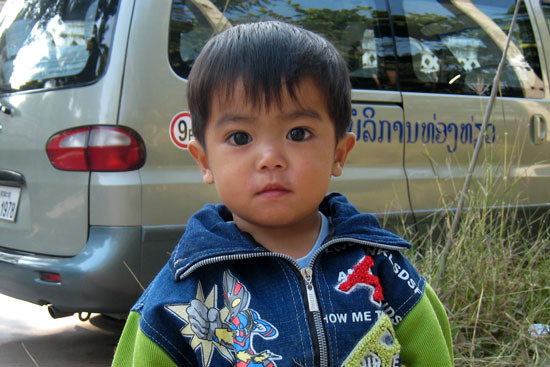 Laos has more than its share of cute children.