Laos
The Trip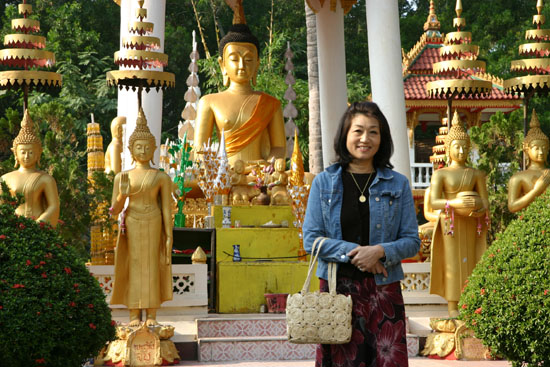 Temples are everywhere.
Wired Monks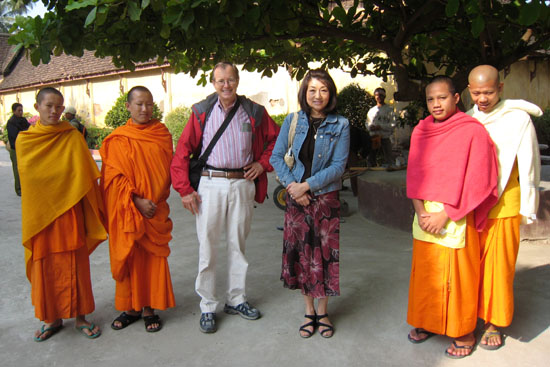 I asked one of these monks at a temple in Vientiane if I could have his address for sending
a copy of this picture. After writing it out, he surprised me by asking if I also wanted his
e-mail address.
Hmong Village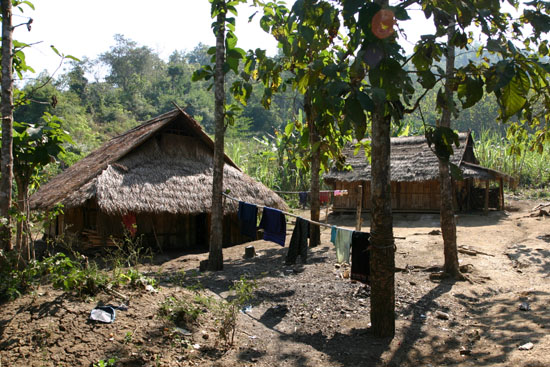 The Hmong tribe has long been on the fringes of Lao society. Recently there has been
more integration, and this village has moved in to the outskirts of Luang Prabang.
Little Shopkeeper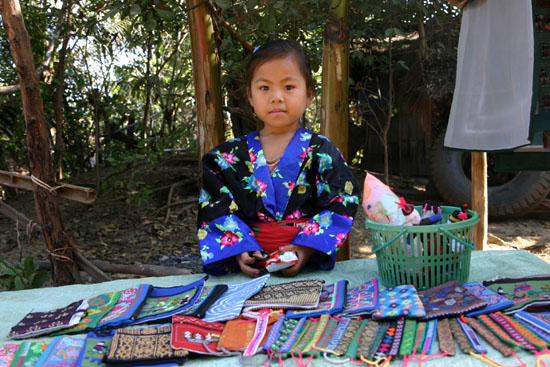 The Hmong have found a profitable business of selling souvenirs to tourists.
New Year's Celebrations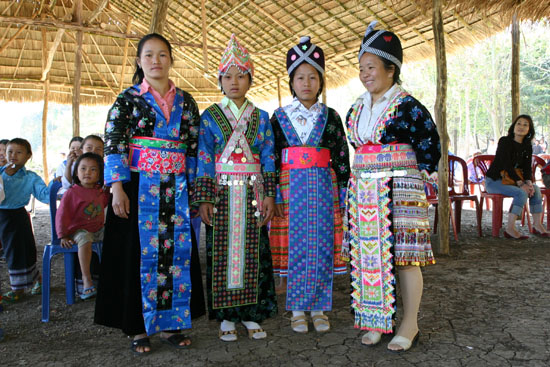 Attempting to keep traditions alive, these villagers are dressed up for year-end celebrations.
Giving Alms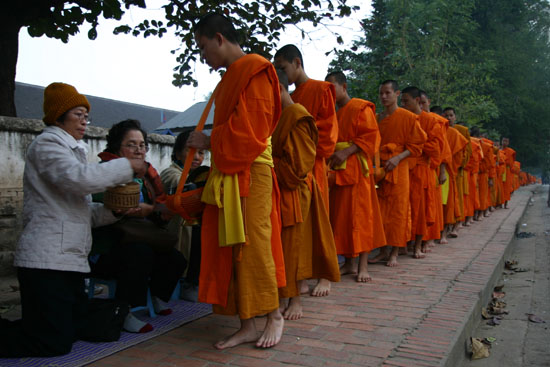 There is a tradition of giving alms to the monks in Luang Prabang every morning. The
local citizens come out at 6:00 am and give rice and other food to the 200 or more
monks in the area. It is a major tourist attractions.
Religious Training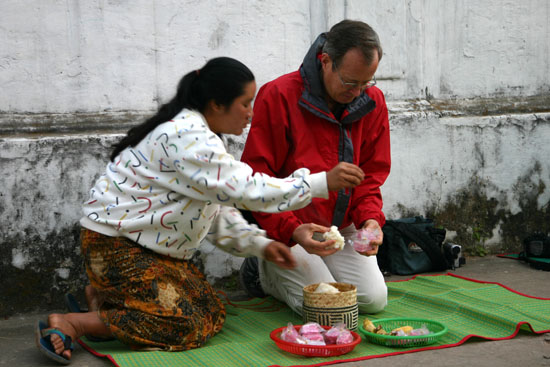 There is a strict protocol for giving. I am receiving instructions.
Little Monks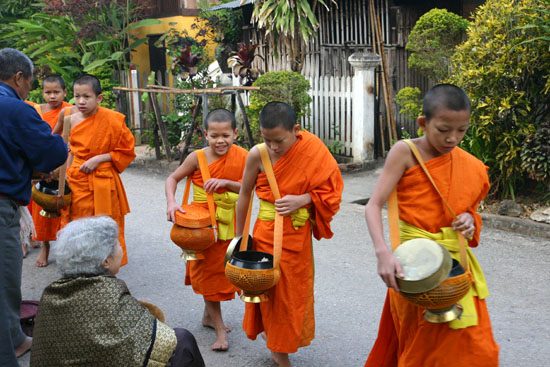 Many of the monks are children. Living a few years is a monastery is considered part
of a boy's education.
English School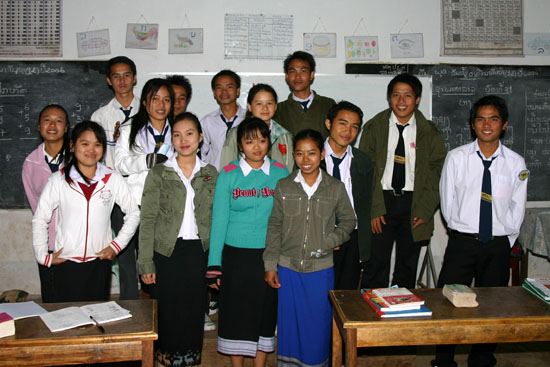 It is very obvious to everyone in Indochina that ability at English is essential for anyone
who wants to be a part of the twenty-first century economy. These young adults are
attending night school to learn English. They were really happy when Mieko and I
came as guest teachers. They were eager to learn Japanese as well, because
there are a lot of tourists from Japan.
Chance Encounter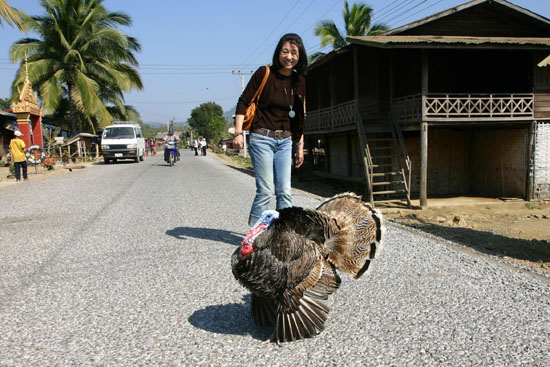 This turkey, apparently looking for a mate, was preening when we walked through the
village. He rebuffed Mieko's advances, perhaps thinking correctly that she was more
interested in having him for Christmas dinner, than in romance.
T-Shirts for Tourists
At times you would think that selling t-shirts to tourists is the major industry in Laos.
Lao Airlines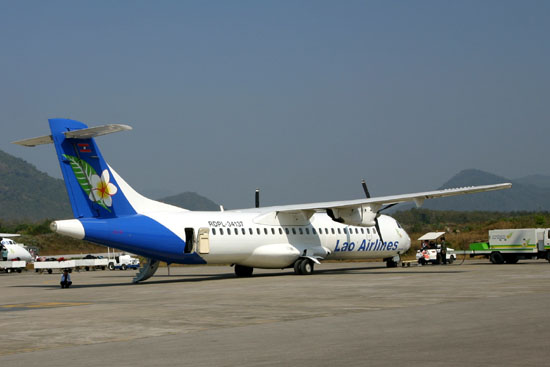 Once known as the black dog of Asian airlines, Lao Airlines has modernized its fleet
and improved safety. We took this flight to Cambodia, as it is said that overland travel
in these countries is not safe because of bandits.