The South
The Golden Rock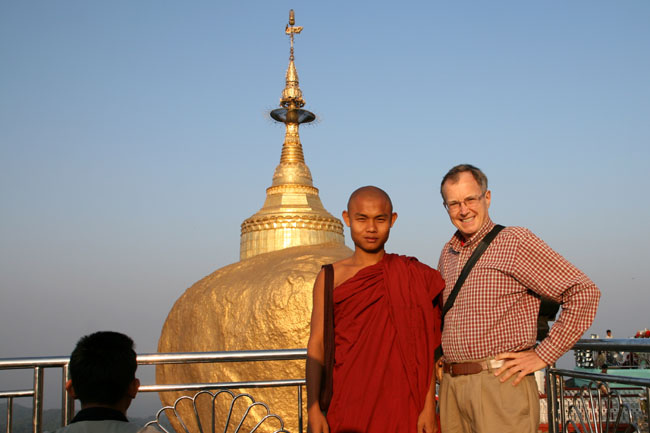 The Golden Rock is located about four hours south of Yangon along the coast of the Andaman Sea. It is a gigantic boulder covered with gold foil that is precariously perched on the side of a mountain.
Night Scene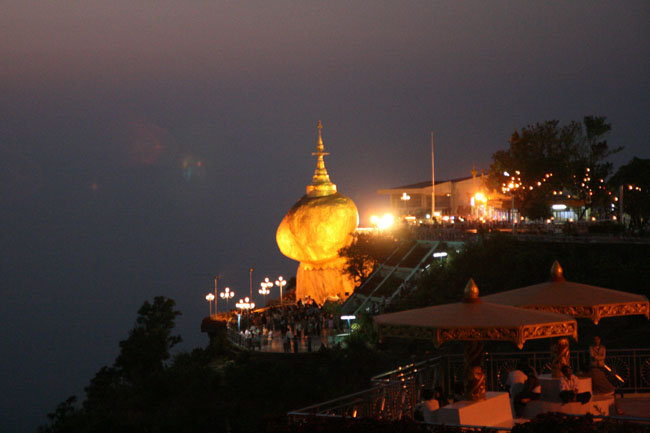 It is a fantastic sight that is difficult to capture with a camera.
Mawlamyine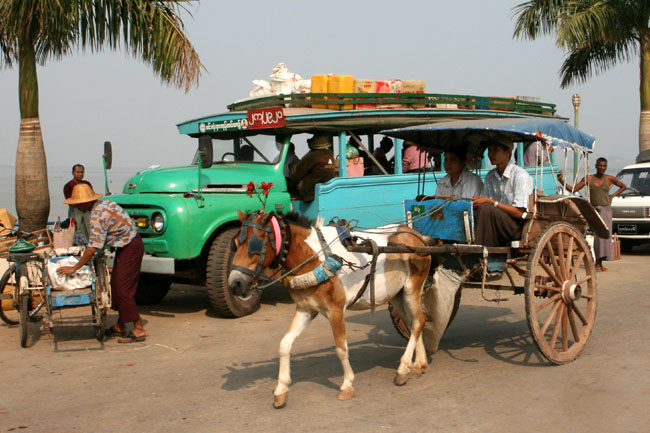 Mawlamyine, the capital of Mon State, is another four hours south of the Golden Rock. George Orwell wrote Burmmese Days while stationed here in the 1920s.
Photogenic Mawlamyine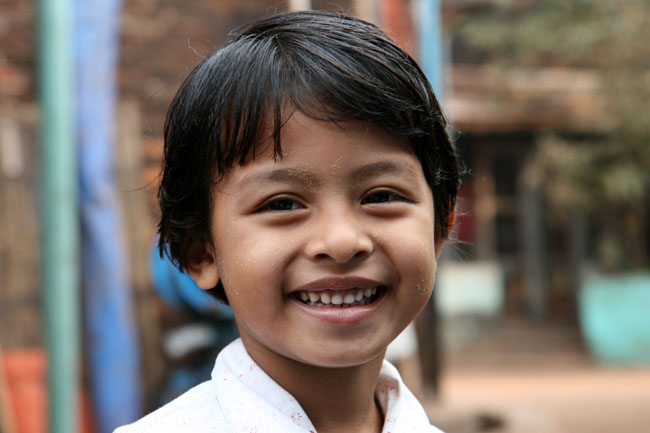 The people were very photogenic.
The Many Faces of Myanmar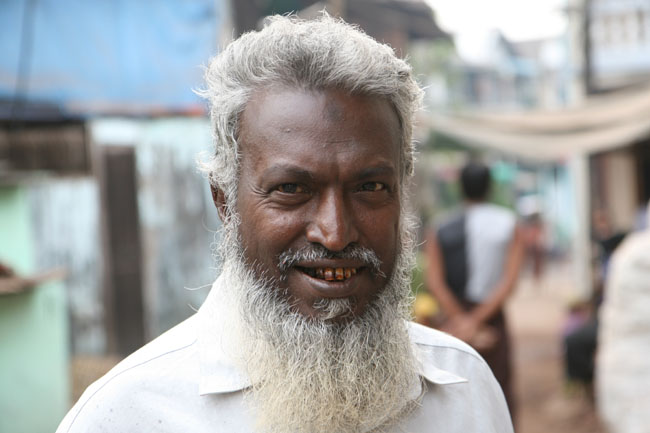 Bordering on India, China and Thailand, Myanmar has a many faces.
Cosmetics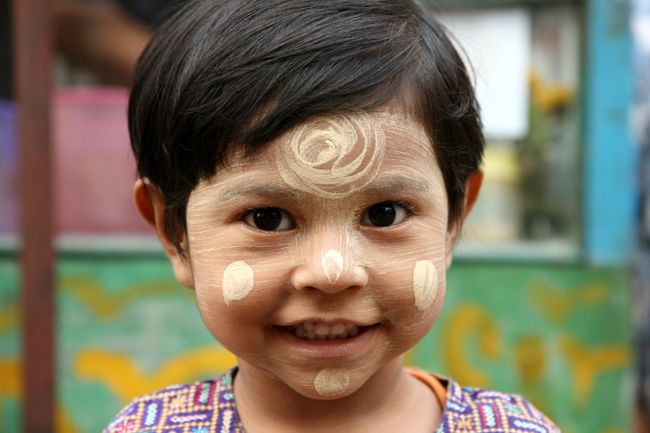 The white that the women and children put on their faces in Myanmar is made by rubbing wood of the thanaka tree into a slurry. It serves as cosmetic and sun shield.
Little Boy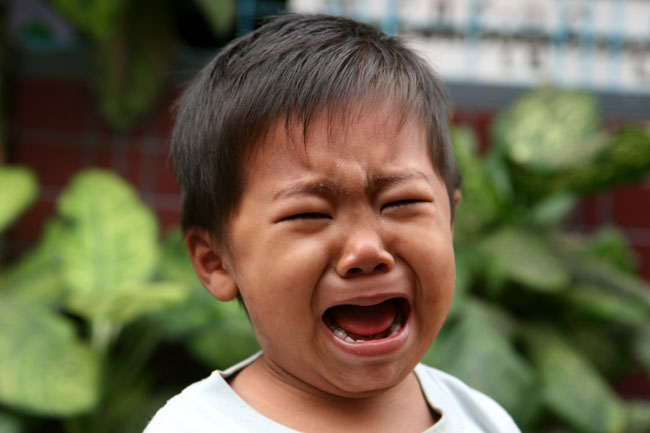 Not everyone is happy.
School Boys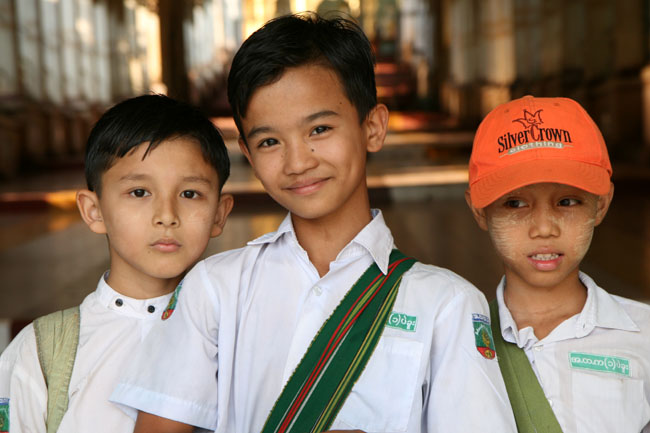 Well scrubbed and off to school.
The Death Railway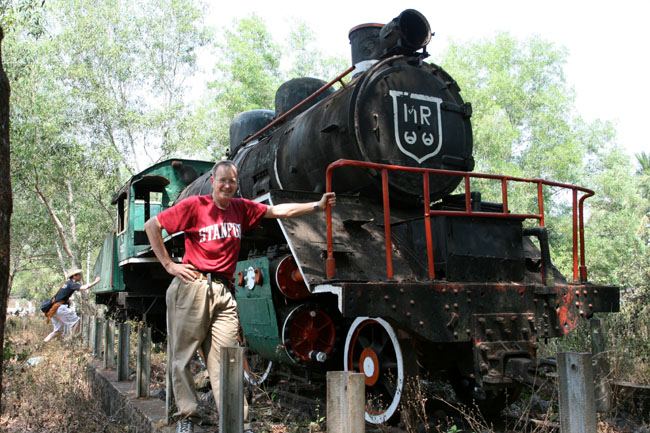 Another two hours south of Mawlamyine in Thanbyuzayat is the end of the Death Railway built by the Japanese during the Second World War. It cost the lives of 100,000 coolies and 16,000 prisoners of war, mostly British. An old Japanese steam locomotive was placed here as a memorial. For security reasons, this is about as far south as foreigners are allowed to travel in Myanmar.
War Cemetery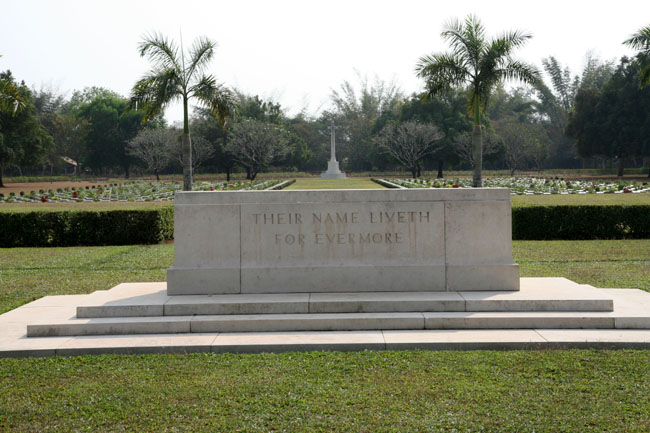 A cemetery containing the remains of 3771Allied POWs who died building the railway is meticulously maintained by the Commonwealth War Graves Commission.