Myanmar
The Trip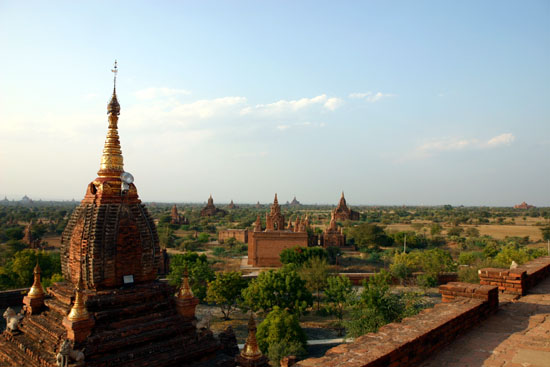 Bagan is a fantastic sight. There are thousands of temples scattered across the countryside.
Entranceway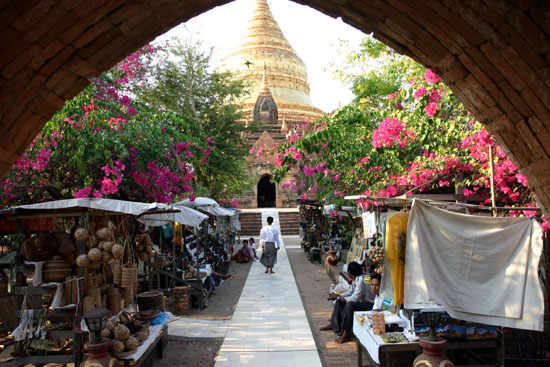 Shops line the entrance to a temple in Bagan.
Classical Puppets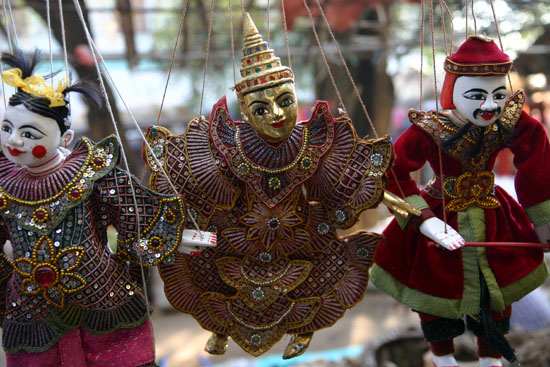 The Burmese are proud of their tradition of puppetry.
Puppet Show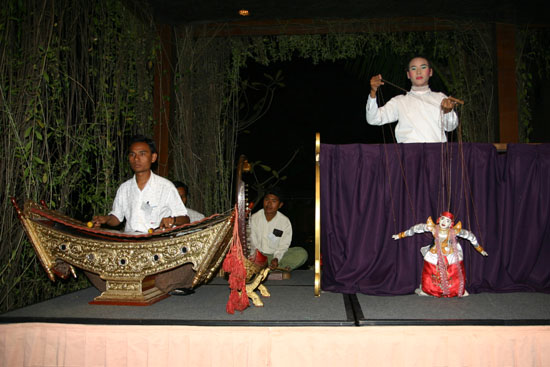 This show was put on for the tourists at a hotel in Mandalay.
Ox Cart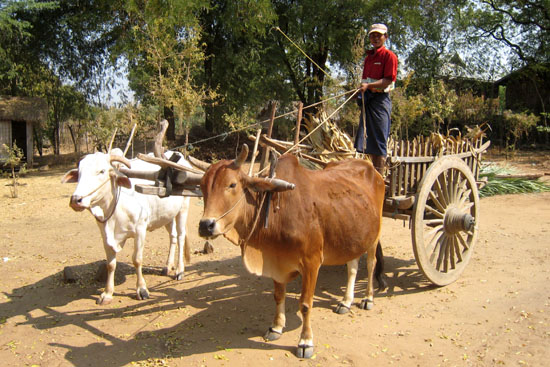 Animals still do a lot of the work in the countryside.
Making Peanut Oil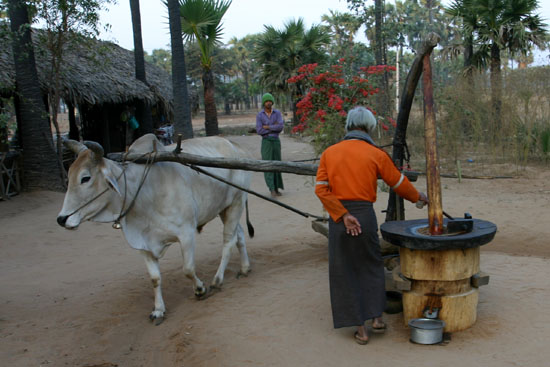 There must be an easier way.
Buffalo Market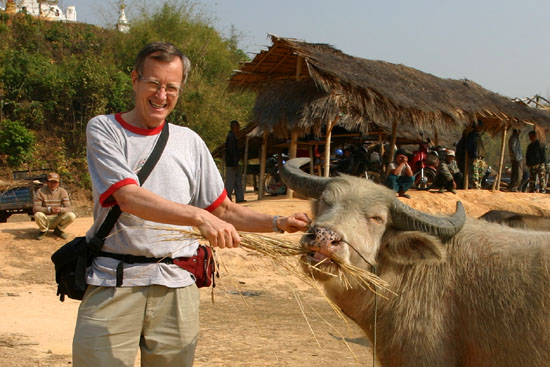 Everyone says that the buffalo market in Kwaing Tong is not what it used to be. The day
I visited there were only a half a dozen animals. A few years ago there had been thirty
or forty. I am told that a good buffalo costs $400 to $500. I also learned that in the
countryside a prospective groom must pay about $1000 for a bride, the equivalent
of two buffalos. However, the price of a bride, like a buffalo, is negotiable. I would
certainly want at least three buffalos for Lisa.
What's for Dinner?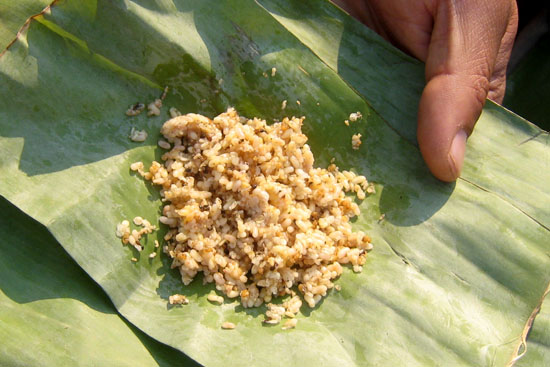 It might look like rice, but it is not. This is a serving of ant larvae. It costs only ten cents.
I was told that it is quite delicious, but I didn't try it.
Grubs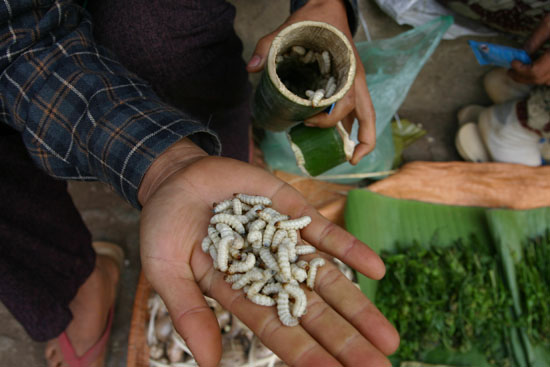 Apparently people actually eat these. I am not sure how they are prepared.
Country Living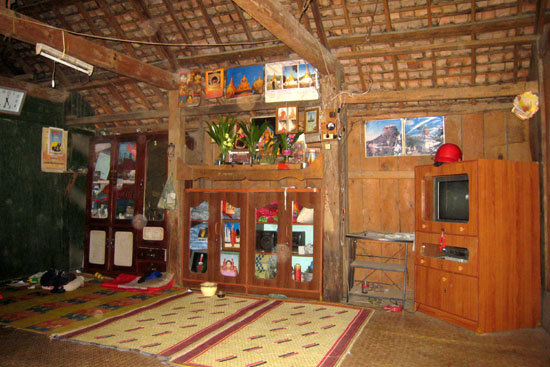 Electrification has brought television and florescent lights to the villages.
Classic Southeast Asia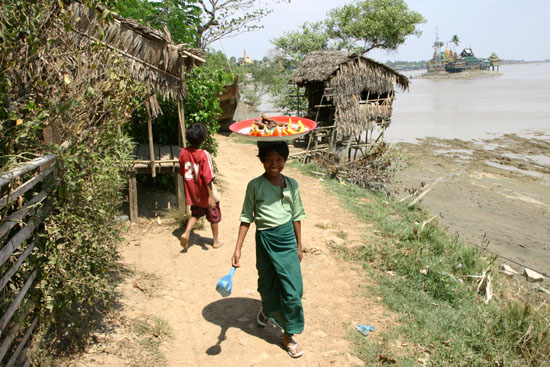 There are still scenes like this in Myanmar. This picture was taken on the banks of the
Ayeyarwaddy River near Yangon. My trip was arranged though Ms. Ya Minn of the
Journeys Travel Agency in Yangon. I highly recommend them.