Western Shan State
The Five Day Market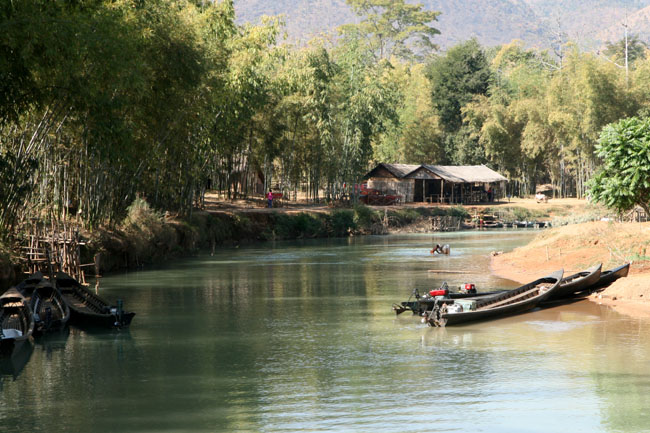 A market is held daily around Inle Lake alternating among five sites. On the day I attended, it was held about twenty minutes up a small river from the lake.
The Way to the Market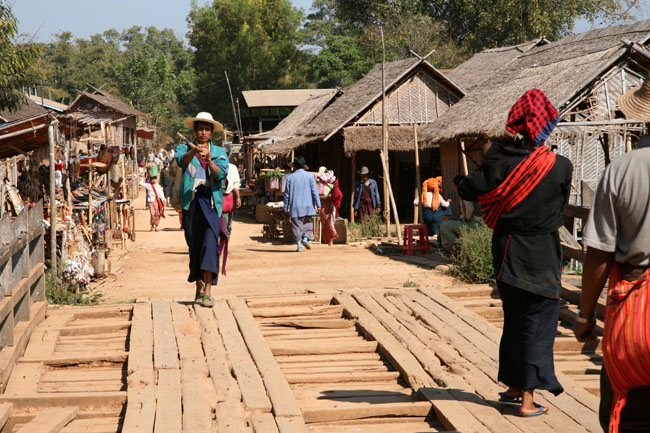 A wooden bridge led to the market.
Looking for a Bargain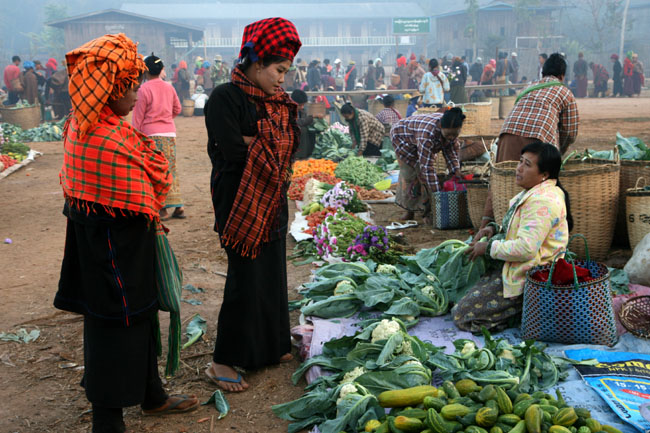 People come down from the hill tribe villages around the lake to buy and sell.
All Dressed Up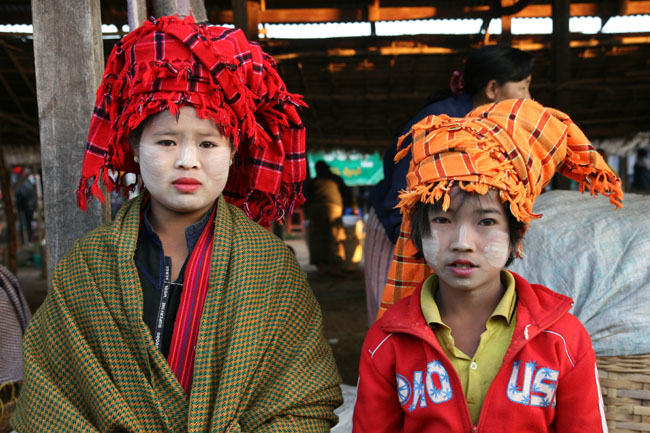 These two wore their best to attend the market. It sometimes seem that every day is Halloween in Myanmar.
My Boy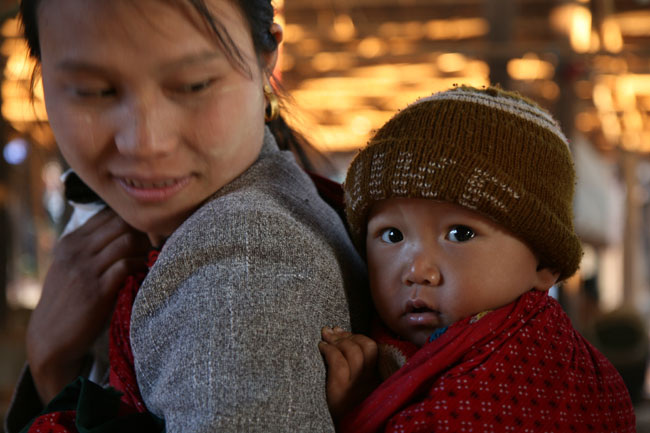 Even the little ones come to the market.
My Girl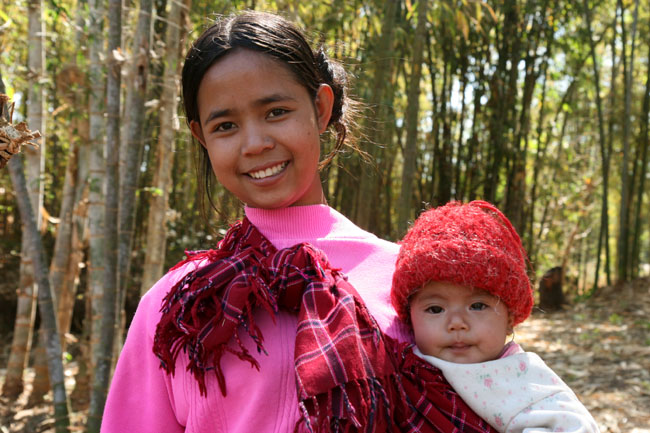 Doesn't mom look happy?
The Merchant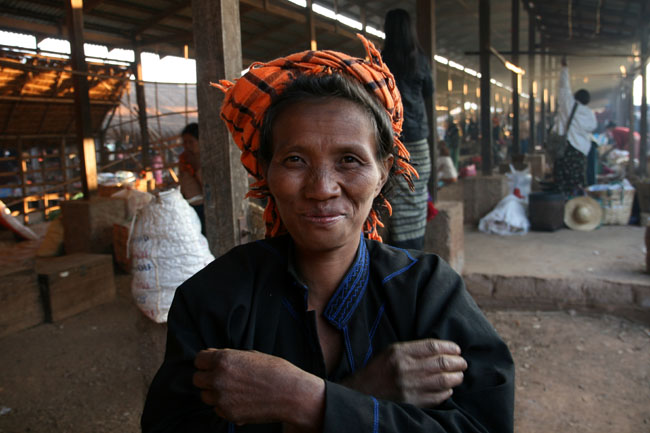 A big smile for the camera.
Myanmar's Angkor Wat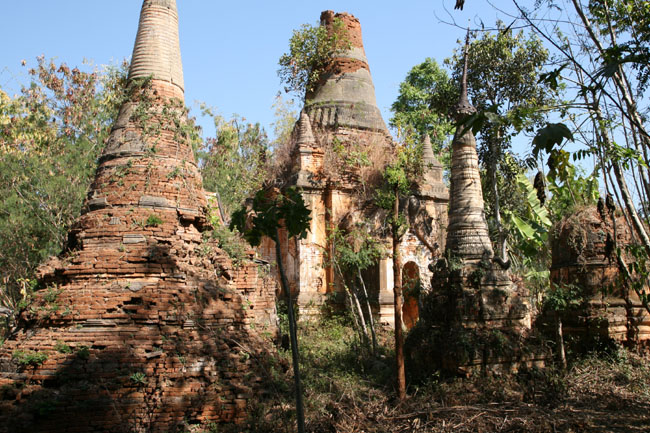 About one kilometer from the market is the village of Indein and a small complex of ancient shrines and stupas that are being reclaimed from the jungle. It is like Angkor Wat on a very small scale.
A Trip into the Mountains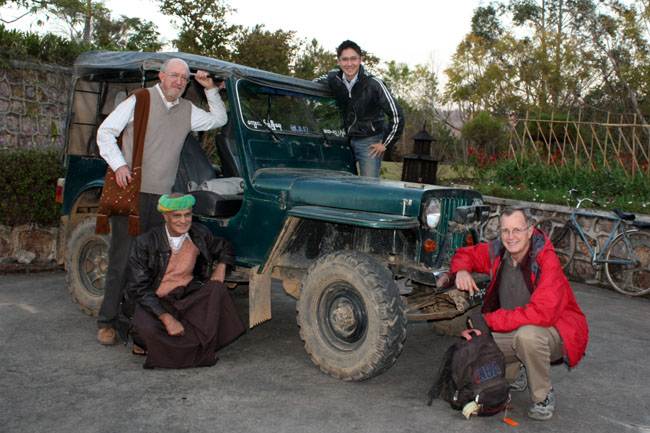 Tommy Aung Ezdani runs the Rural Development Society, an NGO that helps the mountain villages around Kalaw, a hill station from colonial days. He gave us a tour of several of the villages in his 1939 Jeep.
The Kids
Although they have virtually nothing, the kids seemed happy.
The Village Headman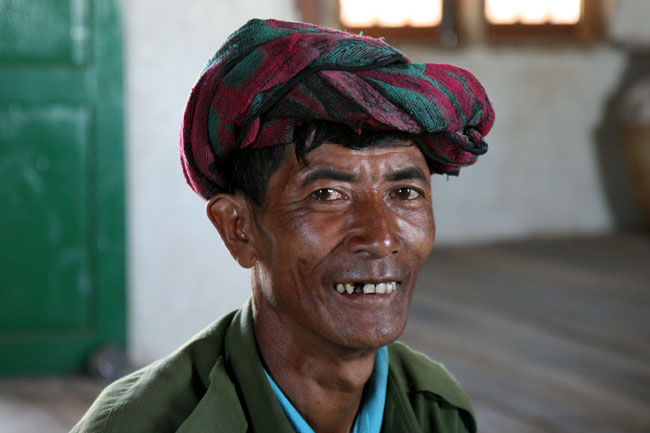 We were invited in for tea. The Burmese are very hospitable.
School Children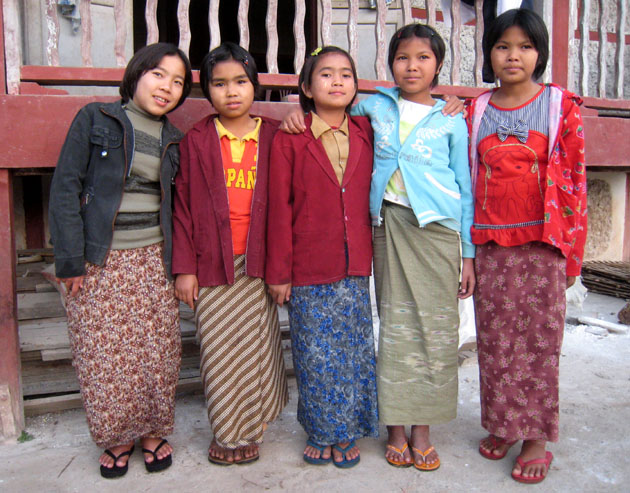 Tommy Aung's Rural Development Society maintains a dormitory for school children in Kalaw. They come into the city because there are no schools in their villages in the hills. A little charity goes a long way in Myanmar. Information on the Rural Development Society and Tommy Aung can be found at http://www.burmapictures.nl/2rds.htm.