Uzbekistan
The Trip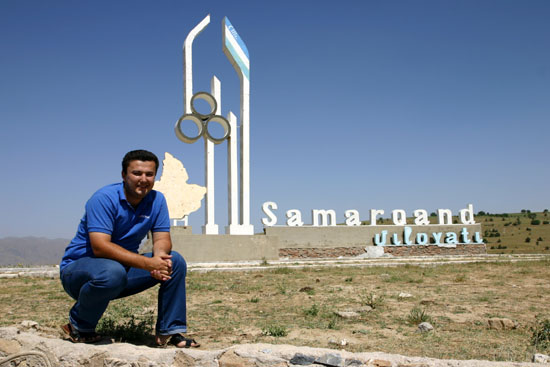 This is my tour guide and driver, Dilshodbek Masharipov, for six days in Uzbekistan. He speaks English quite well, and has a very nice car. If you want to go to Uzbekistan, let me know. I will put you in contact with him and he can guide you. My trip went from Khiva to Bukhara, Samarkand and Tashkent, covering over 1200 kilometers (700 miles). The roads were quite good. This picture was taken at the pass leading into Samarkand.
Souvenirs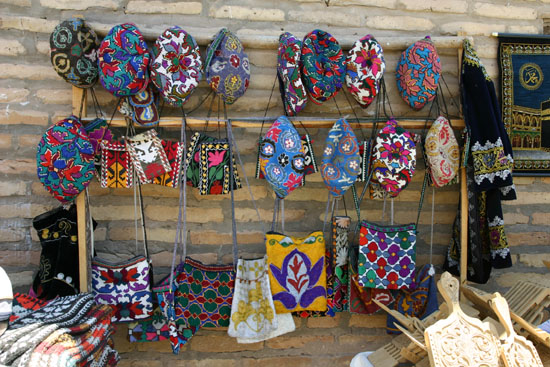 Anywhere there is a tourist site, there is a souvenir shop. Carpets are an especially good buy.
Tourist Show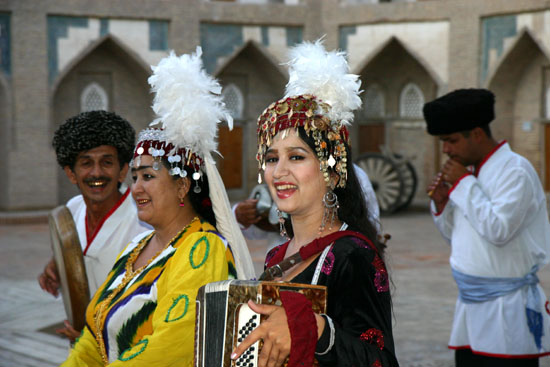 This dinner show in a fifteenth century building in Khiva costs only ten dollars. It was well worth the price.
Welcome to Uzbekistan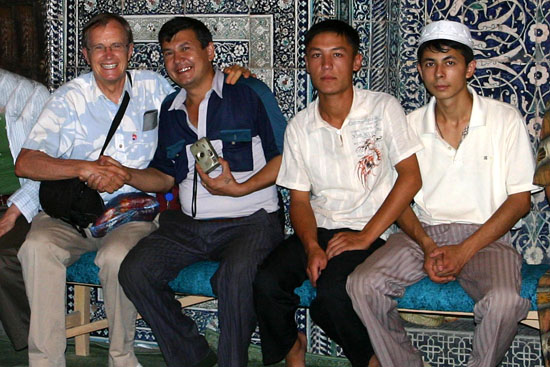 Before I went to Uzbekistan I heard that the people were very hospitable. That was certainly my experience. Although there is a lot to see in the country, it has only been in the past five or ten years that tourism has taken off. There were several tourists from France and Germany, and a few from Britain and Japan. But I did not see a single American my entire week trip. Being twelve time zones from Chicago (half way around the world), Uzbekistan is not an easy flight. Because there are so few foreign tourists, many people in the rural areas are quite fascinated to see a Westerner. This man and his friends ask if they could take their picture with me. This happened more than once. After taking a picture, one man was so happy that he kissed me. Uzbeks are like that.
School Excursion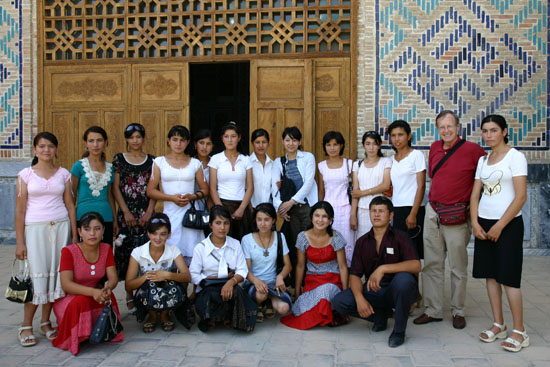 These high school girls were on excursion with their teachers at a mosque in Shakhrisabz when they ask to have their picture taken with me. I was flattered.
Internet Culture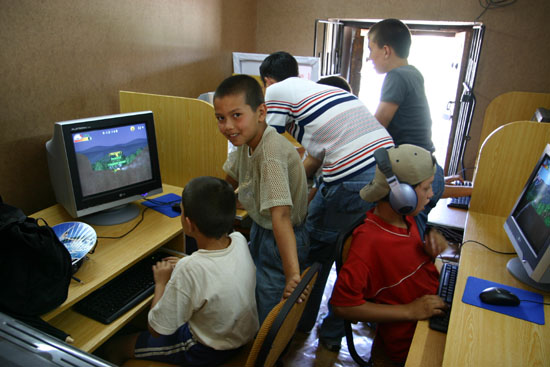 This is what I found when I went to an Internet shop to check my e-mail. Internet games are all the rage with kids throughout Asia.
Family Outing
This family offered me some food when I passed by. They had sacrificed a lamb and were about to have dinner.
Pilaf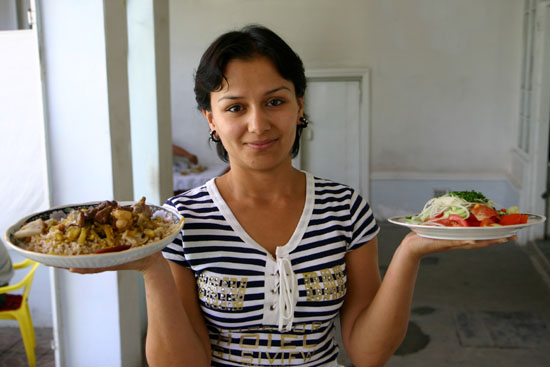 At times the food was excellent.
Lunch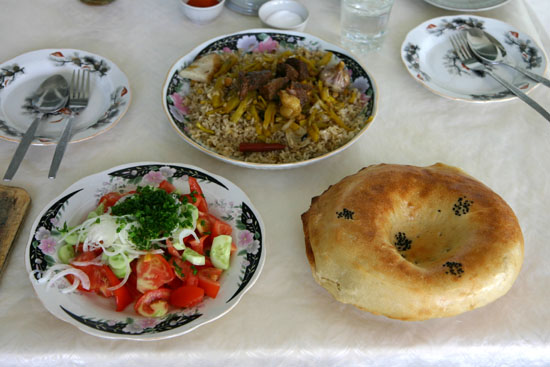 Bread, pilaf and salad made a complete meal, and cost less than two dollars.
Dinner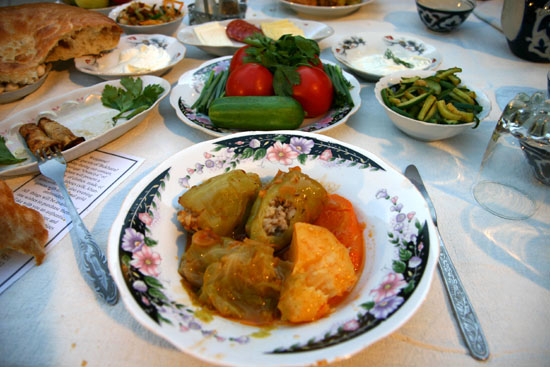 The stuffed peppers were delicious, and the local beer was fantastic. You might think it strange that a Muslim country would have good alcoholic beverages. They also make very good wine, and eat pork. Uzbeks seem to take Islam on their own terms. Of course, the women don't wear veils. One person told me that perhaps one percent of the population takes religion seriously. Islamic fundamentalism is probably not going to make big inroads with Uzbeks.