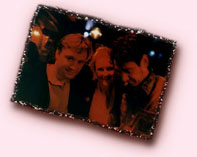 Of course, I had gone to a lot of TG Bars in San Francisco. Fortunately, I could see and make new T* friends in TG Bars.
I could be had good time by them friendly and kind heart.
Thanks a lot for, Pandi, Stephanie, Adrian, Tenya, Deanna, Charlene, and Leigh.