Cherry Blossoms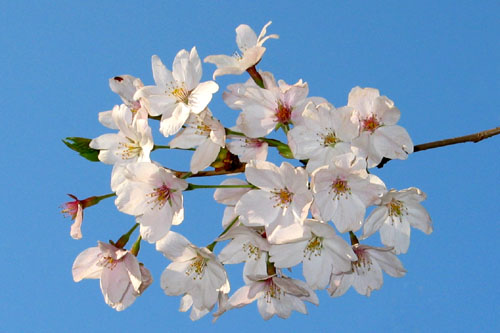 Japan's famous cherry trees bloom in early April.
Temple Grounds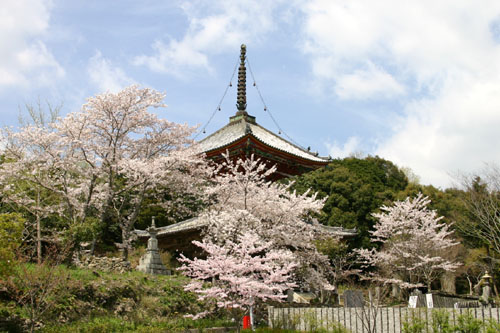 They are often found around temples and parks.
Party Time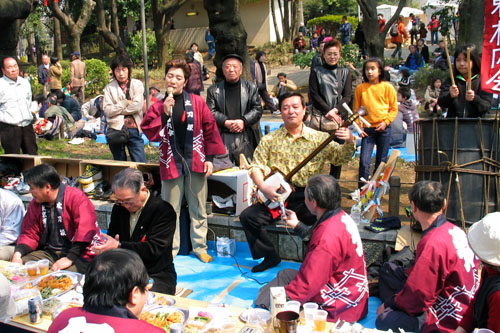 The Japanese waste no time organizing parties under the cherry trees to celebrate
the arrival of spring.
The Many Varieties of Cherry Blossoms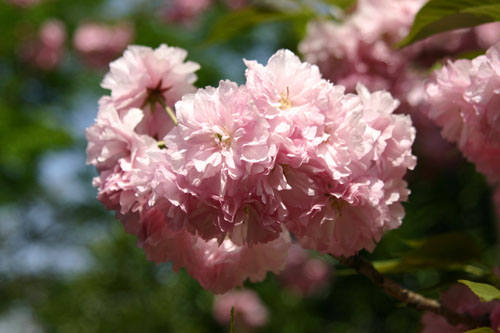 The double cherry blossom varieties have more petals, and sometimes more color.
Ueno Park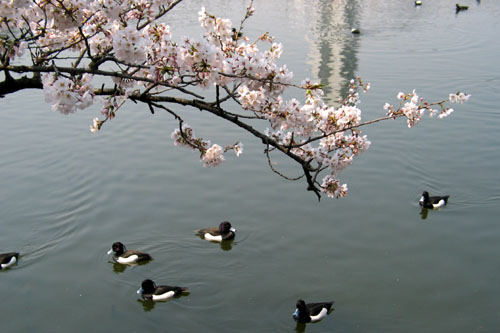 Even the birds enjoy the event.
Late Bloomers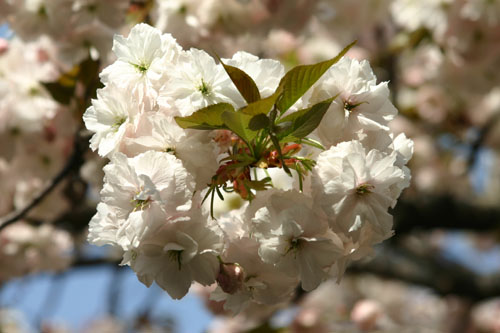 The double cherry blossom trees usually bloom a few days later than the conventional trees.
Traditional Party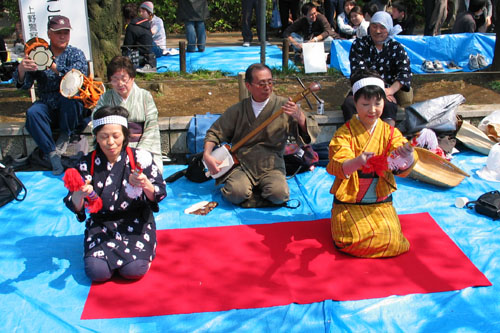 These people are putting on a traditional cherry blossom viewing party.
The Osaka Mint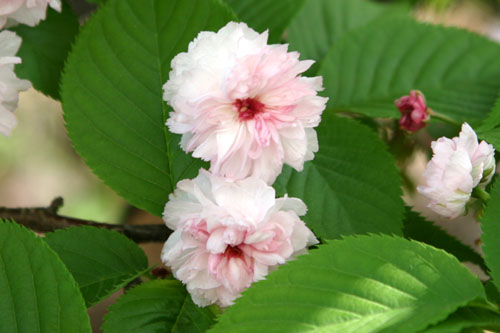 The Osaka Mint is a popular place to view cherry blossoms. The late blooming varieties
often have leaves with the blossoms.
The Palace Moat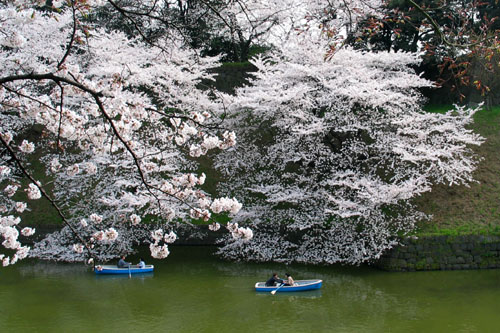 The moat of the imperial palace attracts a lot of people when the trees are in full bloom.
The Party's Over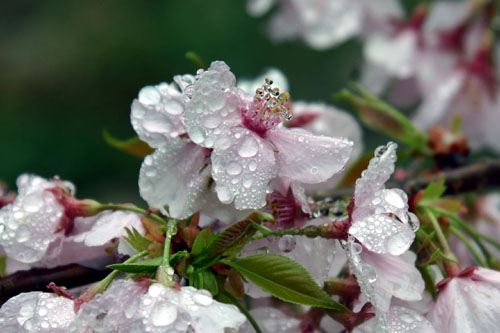 A spring rain always seems to put an end to the cherry blossom viewing season.