Monkey Show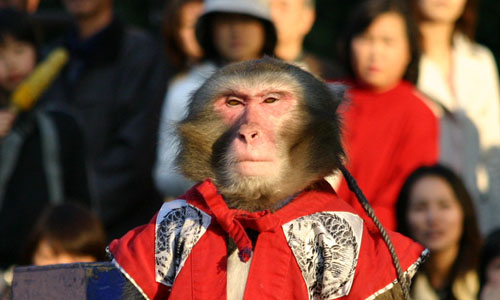 Monkey shows are often put on around temples and other tourist attractions in Tokyo
during the warmer months. This animal maintains a stiff upper lip despite being subjected
to the indignity of being paraded around on a leash in front of humans.
The Crowd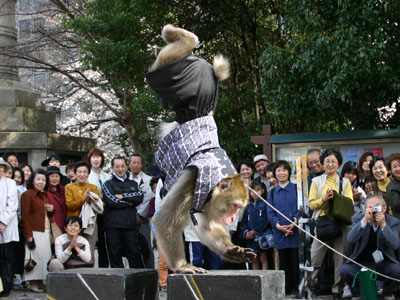 Monkeys are always a crowd pleaser. Sometimes the reaction of the
crowd is more interesting than the show.
Olympic Hopeful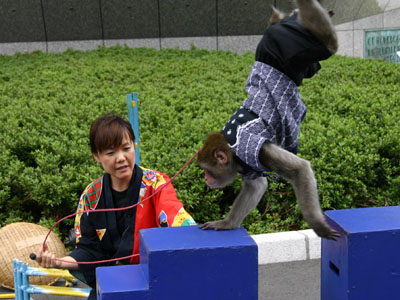 The performers are expert gymnasts.
The Camera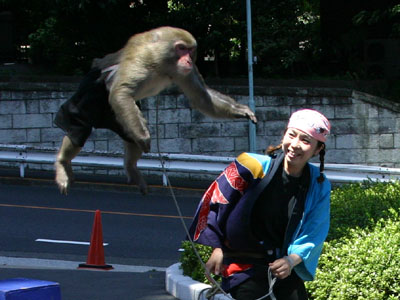 It takes a fast camera to stop a monkey. This picture was taken
with a Canon Rebel SLR Digital Camera.
Important Call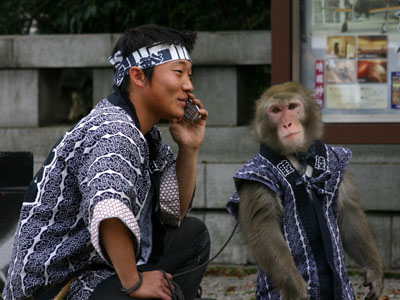 Mom, can I bring home my girlfriend?
Handler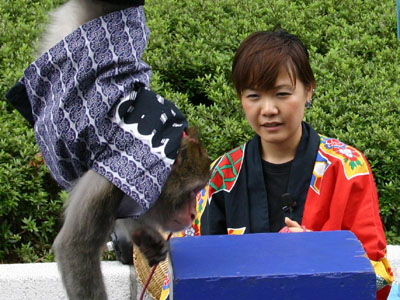 Go for it, boy.
Wise Guy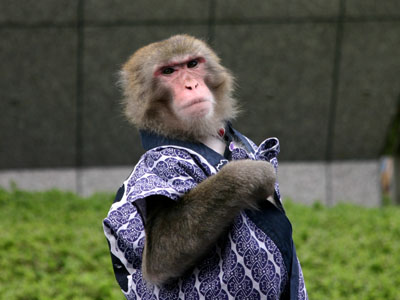 Don't mess with me.
Peter Pan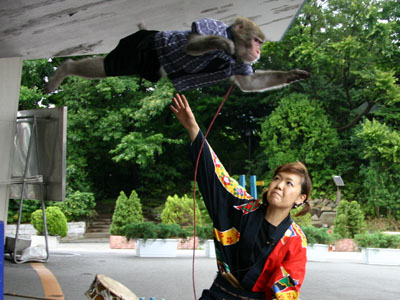 I think I can fly.
Religious Service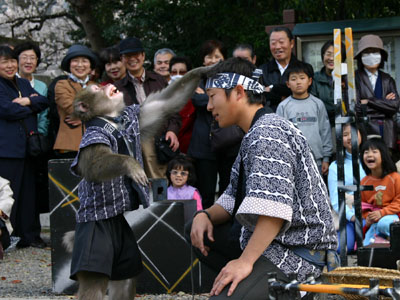 Praise the Lord.
Testimonial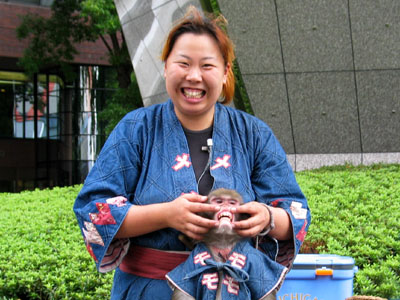 Dr. Ward is my dentist.