The People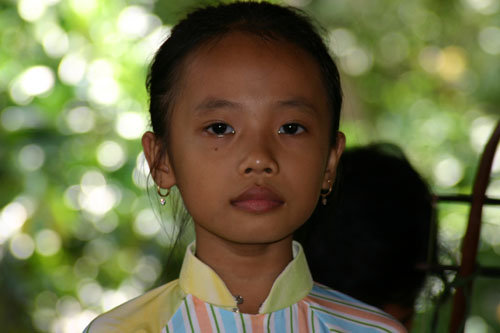 You can't find people much better looking than the Vietnamese. This little girl was a
singer in a show for tourists.
On the Way to Market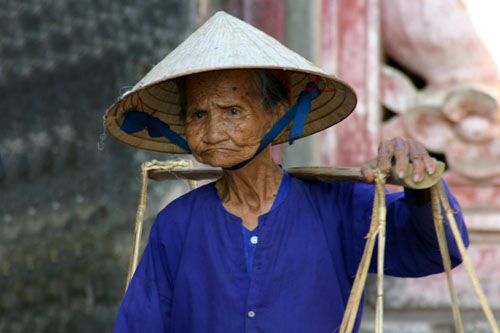 This woman is carrying baskets of produce to market, in traditional Vietnamese fashion.
Fresh Poultry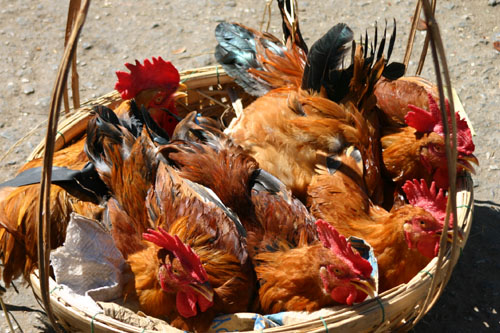 Nice to look at, but I prefer to do my shopping at Kroger.
Politically Incorrect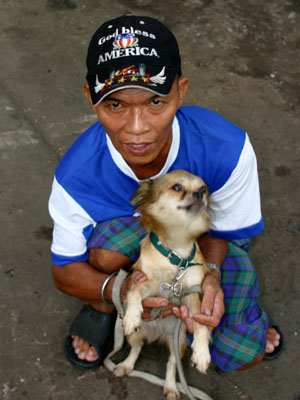 I couldn't believe it when I saw this hat. This man is
in serious need of re-education. Actually, I assume
that he cannot read English and got a good deal on
this cap, which went out of fashion in Saigon thirty
years ago.
Traditional Headgear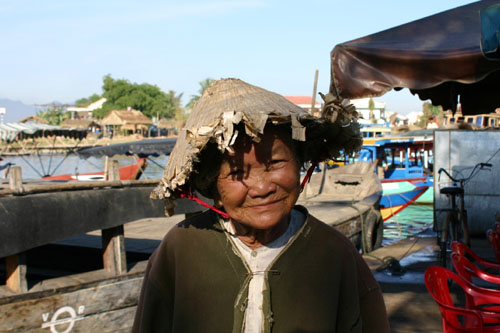 The smiles on the faces are so natural. This picture was taken at the pier in the ancient
port of Hoi An.
Flower Vendor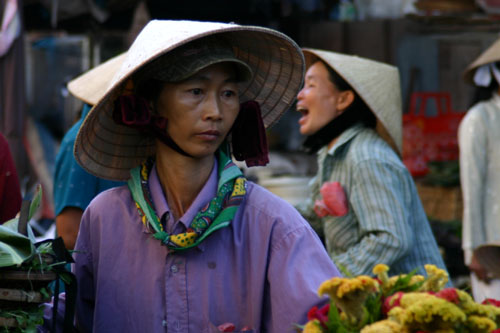 This picture was taken at the market in Hoi An.
Nursery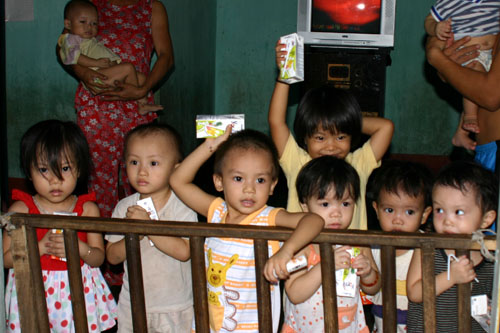 As I walked past the front entrance of this nursery in Hoi An, the squeals of the little
children caught my attention. Seeing a great opportunity for a picture, I took three or
four shots of the little kids. When I asked the man and woman who were running the
nursery if I could get something for the kids, they recommended milk. I returned with
a little carton of milk for each one of them. They are demonstrating their approval here.
My New Puppy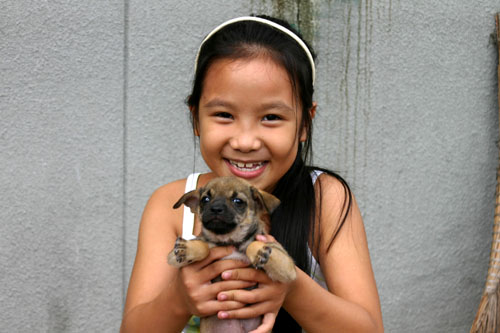 This little girl in Saigon was delighted to show me her new puppy.
Three Generations on a Honda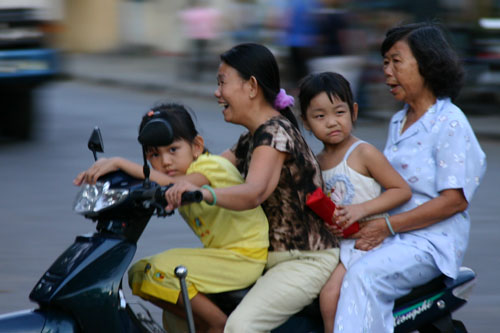 Looks like fun.
More Smiles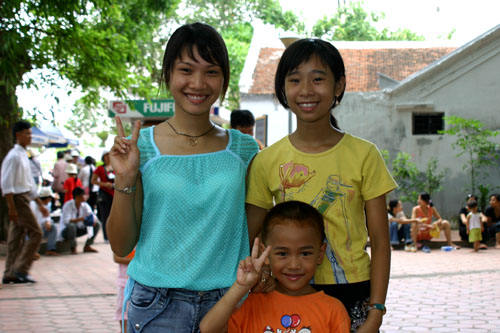 I met these three siblings, aged 17, 11 and 6, who were visiting Ho Chi Minh's
Mausoleum in Hanoi. They were traveling with their grandmother, who was younger
than I am. They wanted to speak English and were delighted to pose for a picture.
Everyone seems to agree that the Vietnamese are about the nicest people you will
meet anywhere.