The Pilgrimage Part I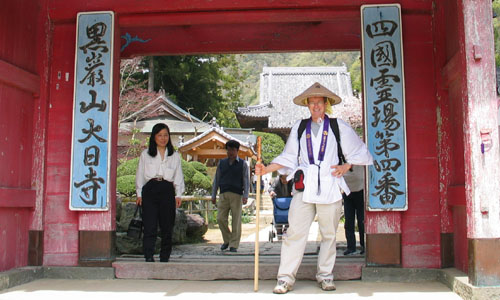 I started walking the Eighty-Eight Temple Pilgrimage around the island of Shikoku in
the middle of April, 2003. It covers a total of about 700 miles and I hope to do the
entire course on foot and by bike over the next year or two.
The Course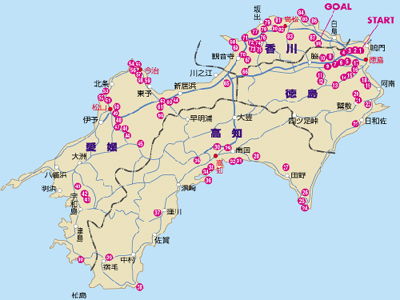 Shikoku is the fourth of Japan's four major islands, and is less
than half the size of West Virginia.
The Great Teacher
The pilgrimage was originally started 1200 years ago by the
famous Buddhist priest Kobo Daishi, who brought esoteric
Buddhism to Japan from China.
The Pilgrims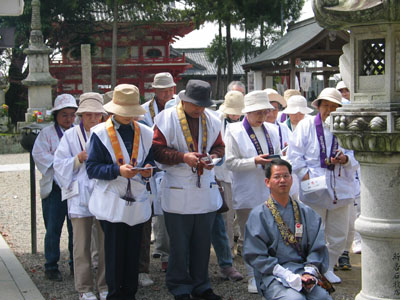 Pilgrims in traditional dress stop at each temple and chant prayers.
Stamp Book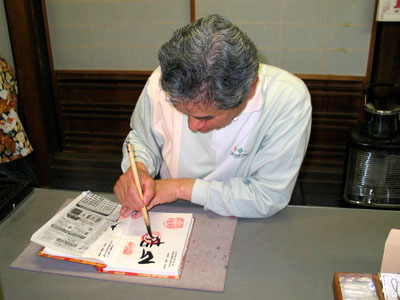 In every temple there is a priest who will put a stamp in your book,
certifying that you have been there.
Transportation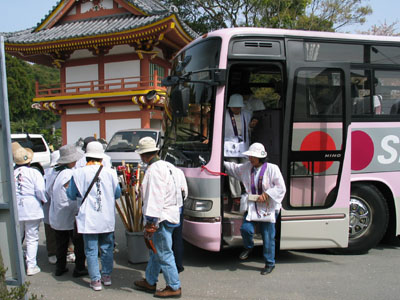 Every year about 100,000 people do the pilgrimage, most by bus or car.
Biker Pilgrim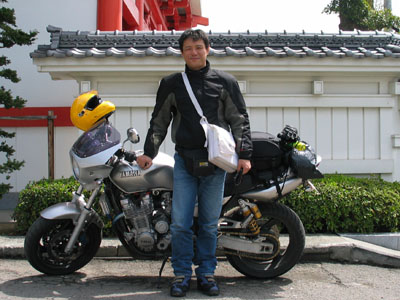 Younger pilgrims can be seen on bicycles and motorcycles. This
young man was proud to have his picture taken with his motorcycle.
On Foot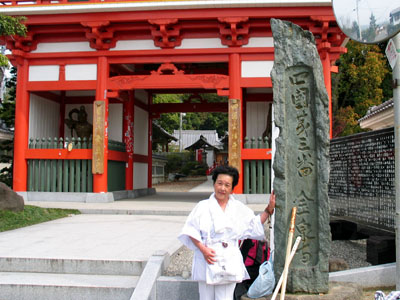 A hearty 1000 people each year walk the entire 700 miles.
Family Affair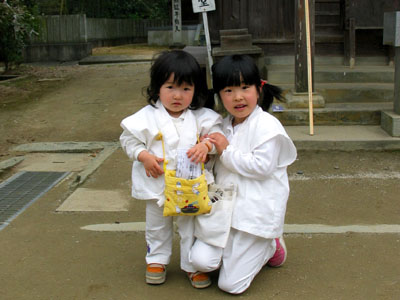 Most pilgrims are retired. These two tagged along with grandmother
and grandfather for the trip.
Alternate Life Style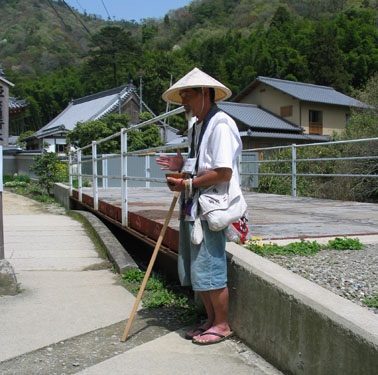 Some devout Buddhists make a life of the pilgrimage. In any
other society they might be considered homeless.
Into the Wilderness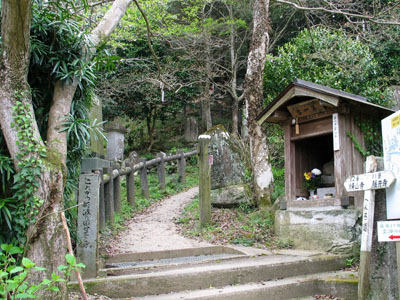 After two days I had visited 11 of the 88 temples, but covered only
about 25 of the 700 miles. The course from here headed into the
mountains for two days of serious hiking.