The Pilgrimage Part VI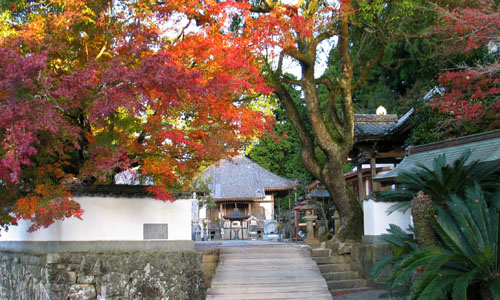 Being at about the same latitude as Georgia, the vegetation on Shikoku is lush and
varied. There are plenty of opportunities for good photographs.
Plum Blossoms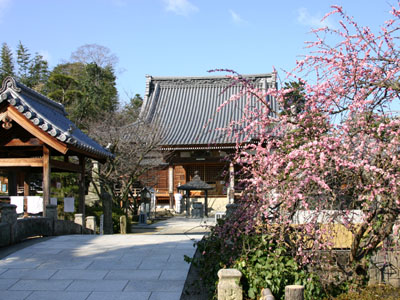 The plum trees bloom in February.
Cherry Blossoms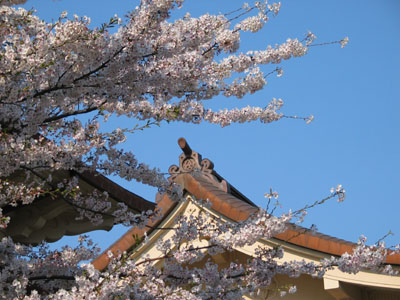 By the first of April the cherry blossoms are in full bloom.
Flowers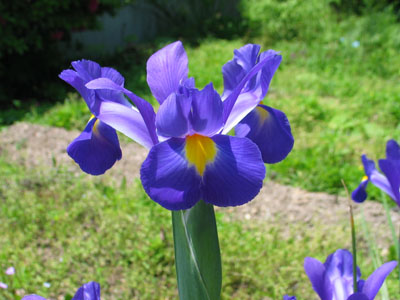 There are flowers all along the country paths.
Gifts for Pilgrims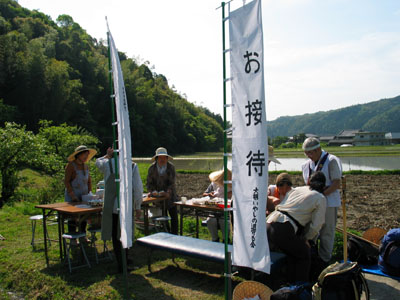 Everyone agrees that the best aspect of the pilgrimage is the wonderful
people you meet along the way. The residents of this farming village set
up tables to distribute rice balls and cakes for the pilgrims.
Free Accommodations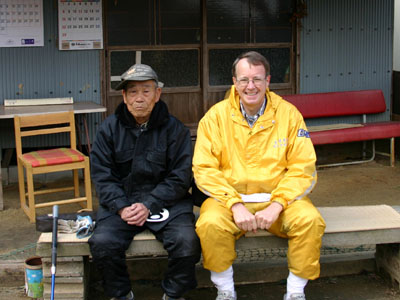 Mr. Jiro Ishikawa, shown here, provides free accommodations for pilgrims
in a small hut beside his house.
Pilgrim Family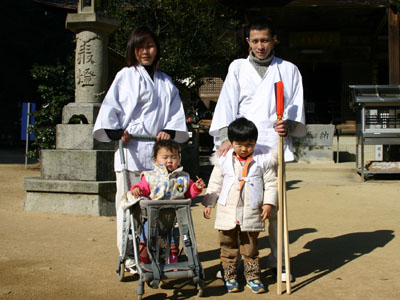 I met this family at one of the temples. They said they had moved to
western Japan from the Tokyo area six months ago and had difficulty
getting used to the local dialect. However, they said their daughter
picked up the local pronunciation in no time.
Shop Owner's Daughter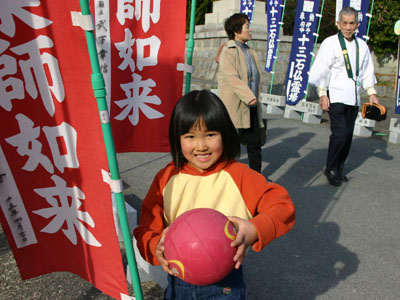 This is the daughter of the owner of a shop in front of one of the temples.
Kids can always be counted on to smile for the camera.
Matsuyama City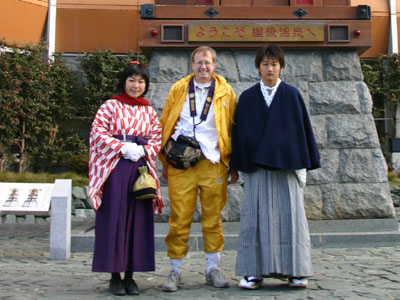 The city of Matsuyama dressed up these two students to look like the
characters is a famous novel about the town. They pose for photos
with the tourists.
Blue Sky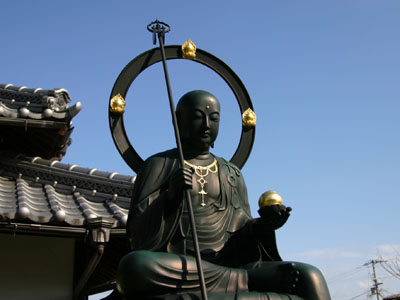 The sky is a beautiful deep blue on the island.