The Pilgrimage Part VIII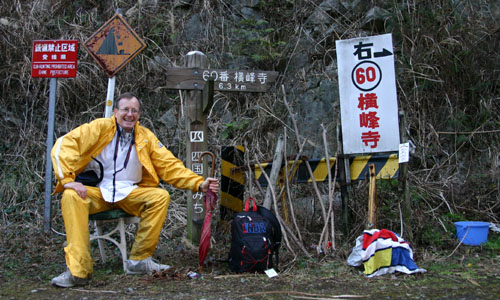 I left my bike at the foot of the mountain and hiked up to Temple 60, which was
at an elevation of 700 meters.
Corporate Buddhism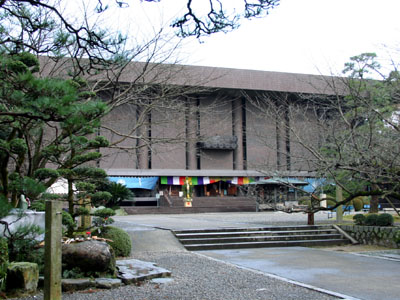 Temple 61, at the base of the mountain, is architecturally the most
unique on the pilgrimage, and has attracted considerable controversy.
The three-story, ferroconcrete structure looks more like IBM headquarters
than a temple.
The Altar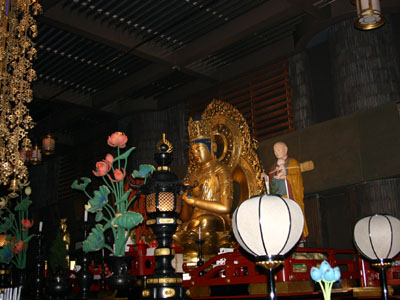 Inside, the temple is very traditional.
Answered Prayers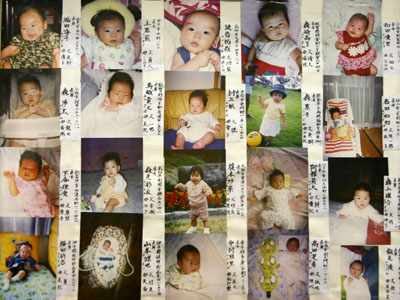 People come to this temple to pray for conception and a healthy baby.
The walls of the hallways are covered with pictures of answered prayers.
Dinner at the Temple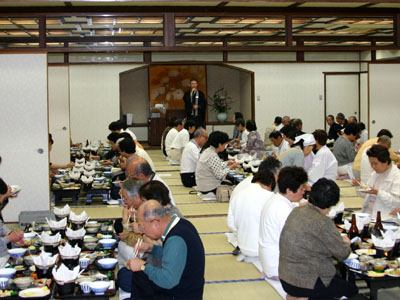 Several of the temples provide accommodations and meals for the
pilgrims at a reasonable price. The priest here is giving the guests
a free lecture on Buddhism with their meal.
Japanese Inn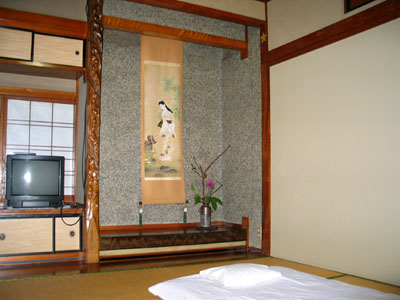 I often stayed in Japanese inns along the way. This room includes
the ubiquitous television, the very thing I was trying to escape.
Breakfast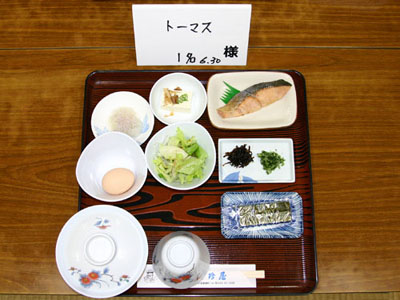 A typical breakfast included fish, seaweed, a raw egg and rice.
There wasn't a cornflake in sight.
Straw Sandals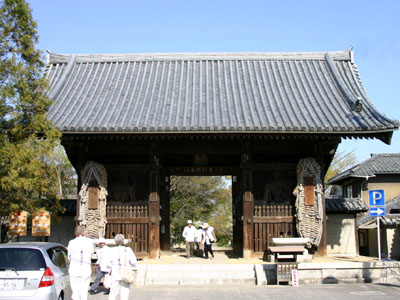 Straw sandals are a symbol of the pilgrimage. Giant replicas are
seen at this temple gate.
Temple Buildings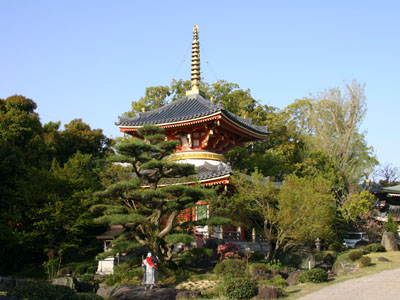 This is a tahoto which houses sacred Buddhist images.
Temple Gate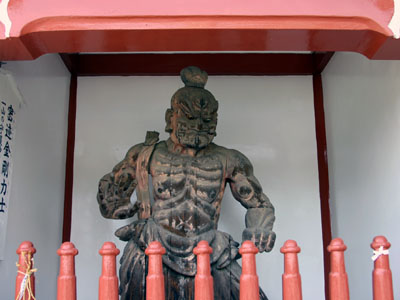 Entrance to the temples is guarded by two devils. Before going in
each person is expected to bow and request permission of the guards.
Welcome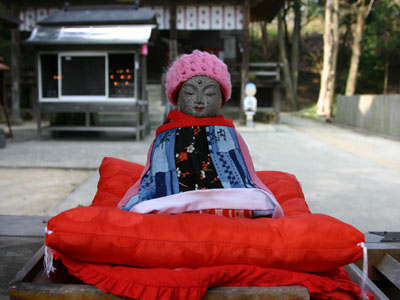 A warmly dressed stone image provides a more cordial welcome
inside this temple.