The Old Post Road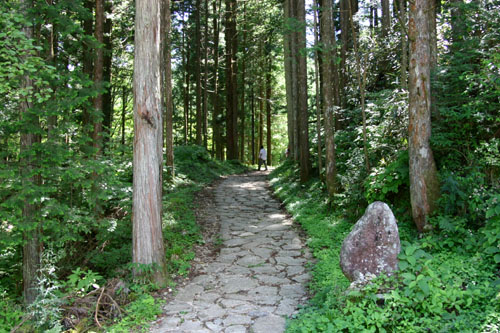 During the feudal era an old post road connected Tokyo and Kyoto through the
mountains of central Japan.
Wood Block Print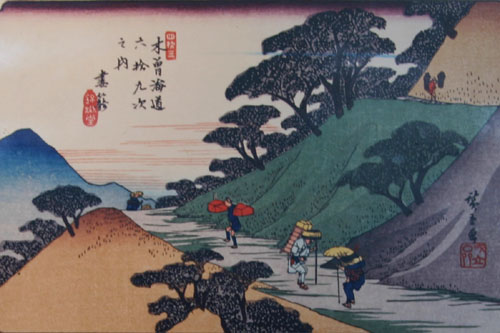 This shows an artist's impression of what the route looked like 200 years ago.
Old Photograph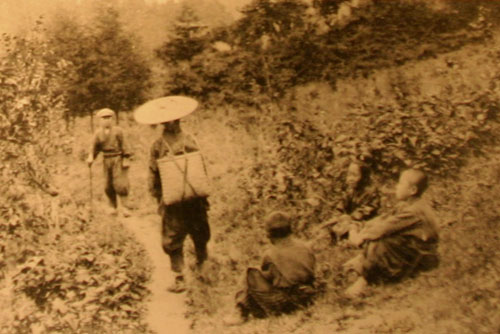 An old photo from about 100 years ago shows a less romantic view.
Today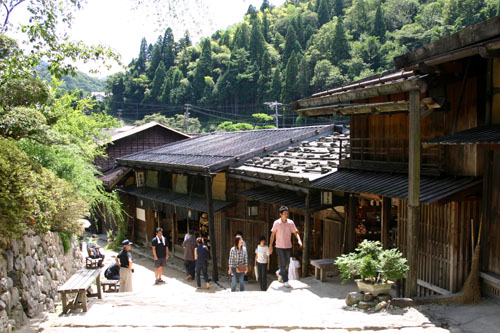 Two of the over two dozen old post towns have been preserved and restored. They are
a big hit with tourists.
Notice Board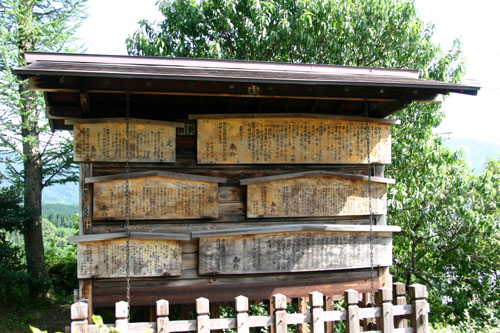 Notice boards on the outskirts of the towns list up laws and regulations, as well as
the names of wanted criminals.
Post Town Era House
The old houses have been well preserved. A ceramic raccoon dog welcomes visitors to
this shop.
Restored Shop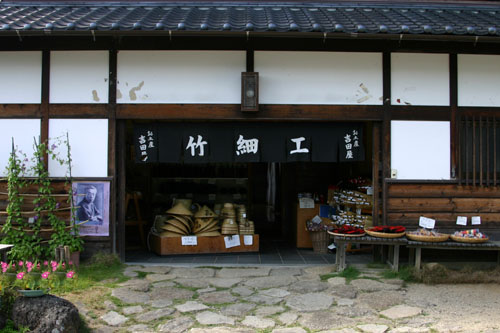 This shop has been restored and sells bamboo items to tourists.
Five-Star Inn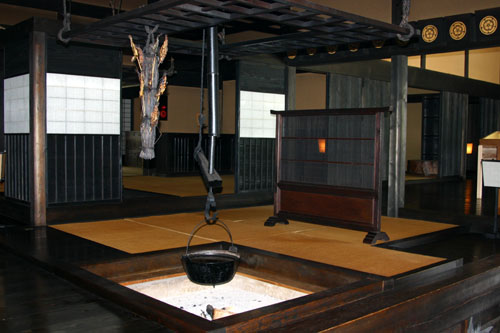 Tourists can stay in several of the old inns in the post towns. This one is the main inn
of the post town Tsumago and is a museum. The feudal lord would stay here when he
passed through town.
Kitchen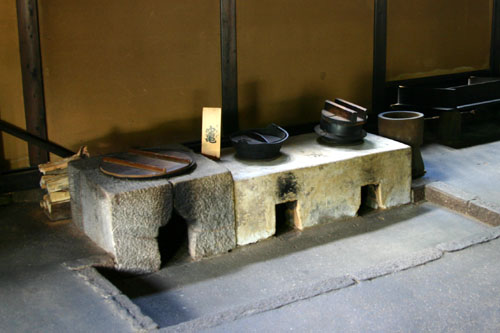 This is what the kitchen of a first class restaurant looked like 200 years ago.
Royal Accomodations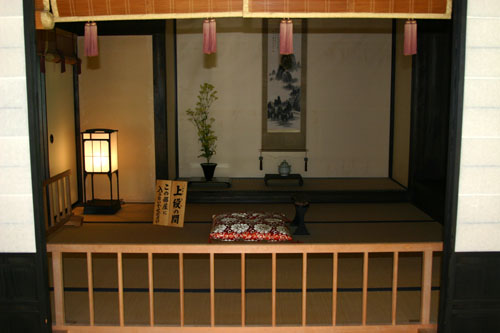 You would stay in this room if you were the feudal lord.