Snow Festival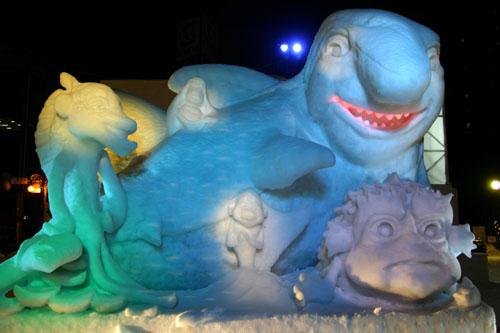 The Sapporo Snow Festival started 56 years ago as a snowman building contest
among local high schools and neighborhood associations. It has now escalated to
an international competition with corporate sponsorship, with some of the snow
sculptures as big as small office buildings.
Snow Sculpture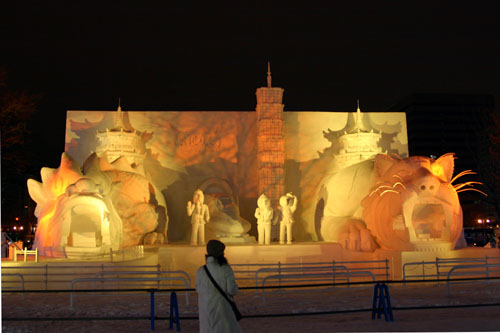 A few dozen countries and more than one hundred domestic organizations built snow
sculptures for the festival. Many of the countries that entered the competition you
would not associate with snow. This 15 meter sculpture of a dragon and a cat was
done by Taiwan.
Disney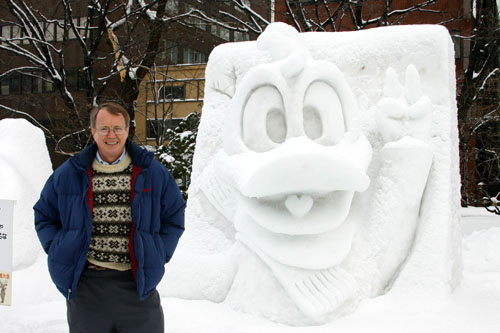 Donald Duck was there.
Local School Kids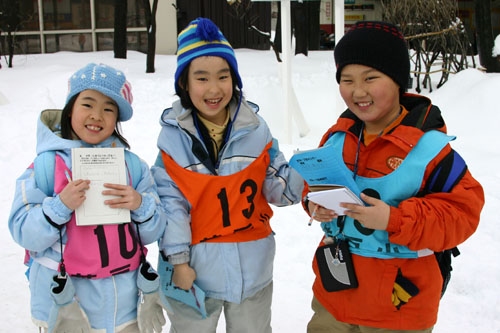 These third graders from the local elementary school were told to see how many
signatures they could collect from foreigners attending the show.
Light Show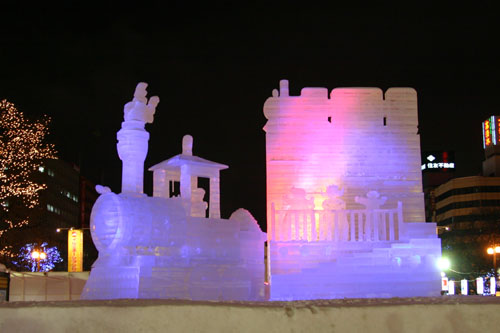 Many of the structures are illuminated by a continuously changing light show
accompanied by blaring rock music. It all makes for great photographs.
City Hall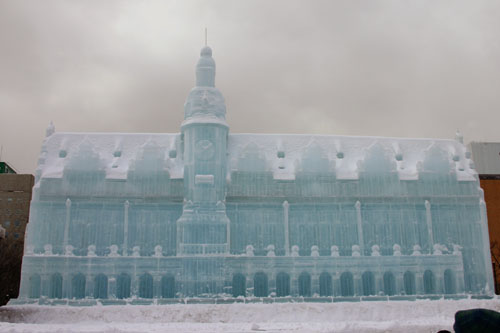 Some of the structures are so big you would think they would require a building permit.
This is an ice sculpture of a city hall in Germany.
Palace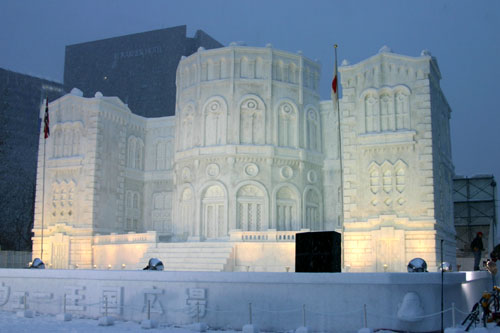 Not to be outdone, the Norwegians put up a palace.
Nagoya Castle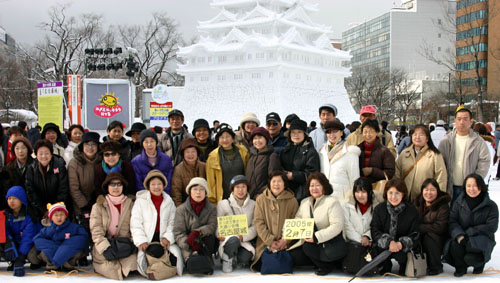 But the most spectacular of all was a gigantic snow sculpture of Nagoya castle built
by the Japan Self-Defense Force. They brought in 7000 trucks of snow and mobilized
hundreds of soldiers to put it up. This caused an outrage with the public who thought
their military should be doing something more productive. As a result, the army agreed
to pull out of next year's competition. However, this tour group from Nagoya was quite
proud of the display and had their picture taken in front of it.
Idol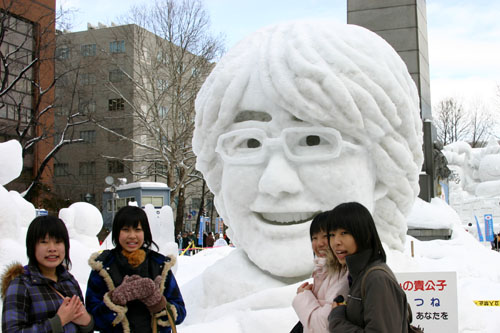 This snow sculpture of a Korean idol was very popular with the young girls.
Slide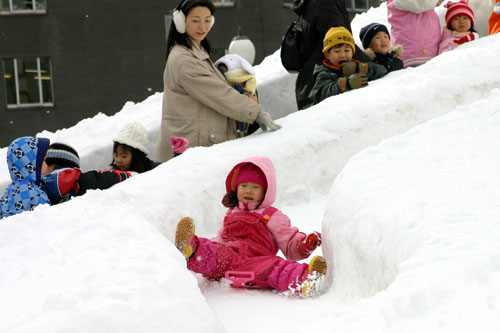 A snow slide made a big hit with the little kids.
Northern Hospitality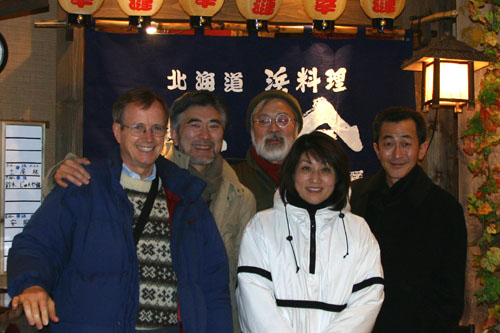 We were taken out to dinner by Sapporo residents Drs. Taniguchi, Fusagawa and
Takahashi. The fish was delicious and the hospitality great.