Tokyo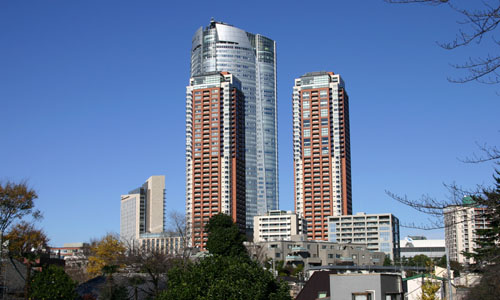 There are plenty of opportunities for photographs in Tokyo. This is the
newly opened multi-billion dollar Roppongi Hills development.
Pop Culture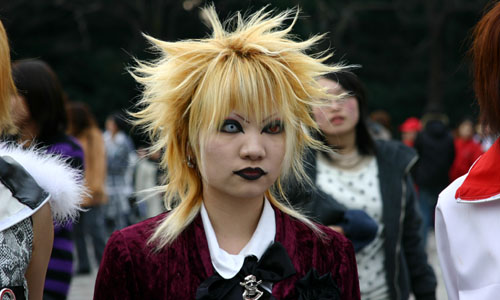 When I came to Japan thirty years ago everyone had black hair and brown eyes.
Recently the Japanese have all varieties of hair colors and even different colored eyes.
Temple Sale
Every weekend there is a temple sale going on somewhere.
It is amazing what is available
Tokyo University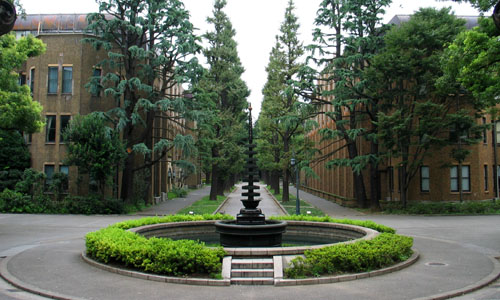 Tokyo University is the pinnacle of Japanese culture. This picture
was taken early on a Sunday morning.
Trick or Treat
You never know what might show up at your front door in Tokyo. Although Halloween
is not a Japanese holiday, the local kids wasted no time getting into the spirit.
Monkey Show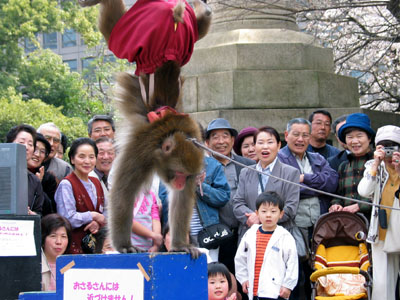 It was cherry blossom time when this crowd gathered in front of
Yasukuni Shrine to watch a monkey show.
Uptown Wedding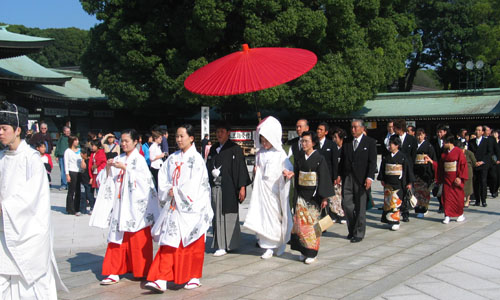 If you want to have an upscale wedding in Tokyo, there is no better venue
than Meiji Shrine.
Tokyo Rockabilly Club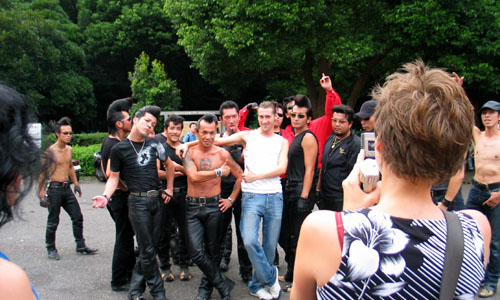 Keeping alive 1950's American culture, the Tokyo Rockabilly Club meets every Sunday
in Yoyogi Park. Here they pose for a photo at the request of two French tourists.
Patriot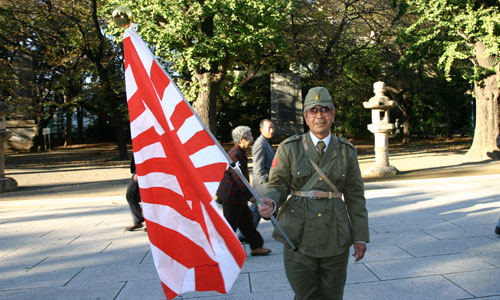 I found this man dressed up in a World War Two Imperial Army uniform parading
around the Yasukuni War Memorial Shrine in Tokyo with about two dozen of his
friends. They were trying to preserve the music and traditions of that time.
Roadside Statues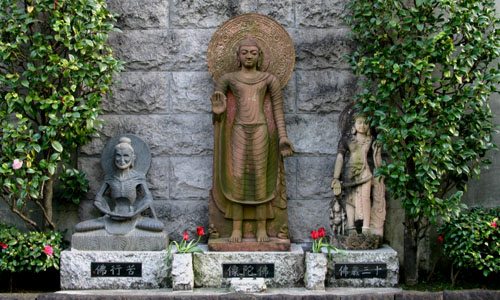 I spotted these Buddhist statues along the side of the road while jogging.
Festival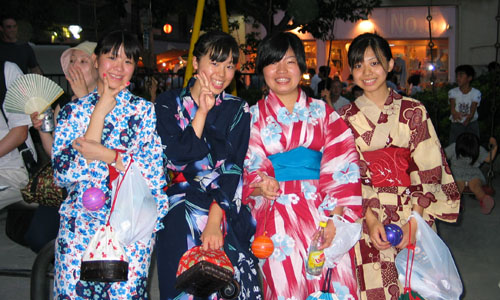 The Azabu Juban Summer Festival is held a few minutes walk from our apartment.
These four young girls got dressed up to attend the festivities.
Filial Piety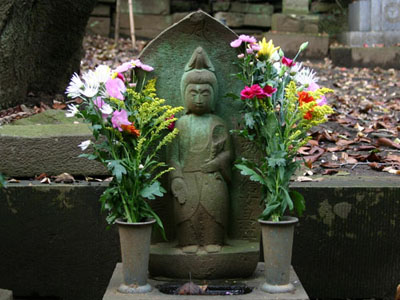 Although this tombstone appears to be centuries old, it is apparently
well taken care of. Asians seem to respect their ancestors.