The Trip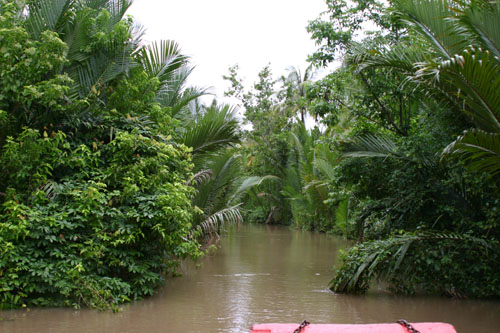 While in Saigon, we took an excursion to the Mekong Delta.
Jungle Snake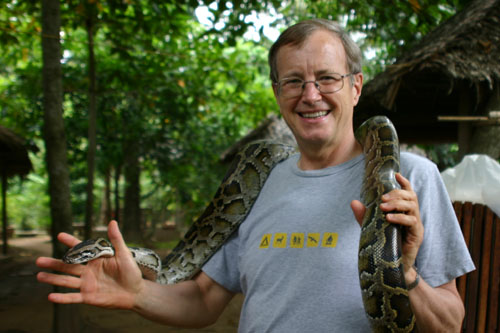 No trip to the jungle is complete without an encounter with a large reptile.
Monsoon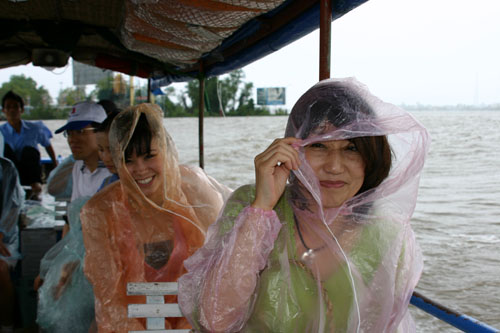 We encountered very little rain on the trip, but it was dramatic when it happened. This
was on the Mekong River.
Ancient Ruins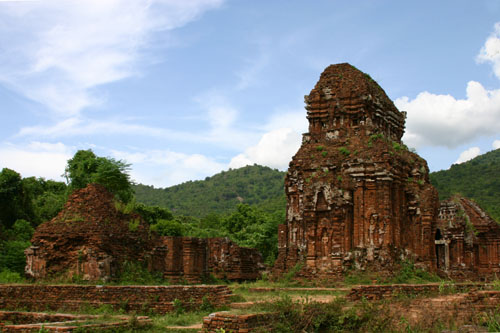 These ancient Hindu temples in My Son date back more than one thousand years. The
red brick, green mountains and blue sky made a great photo opportunity.
Tourists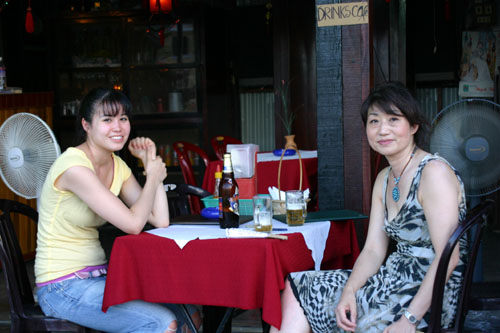 You see tourists everywhere you go.
Musicians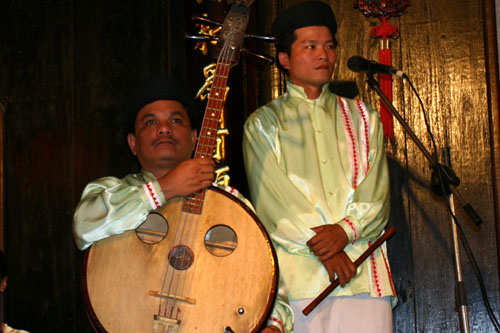 These musicians are in a band that performs traditional Vietnamese music for tourists.
Vietnamese Dance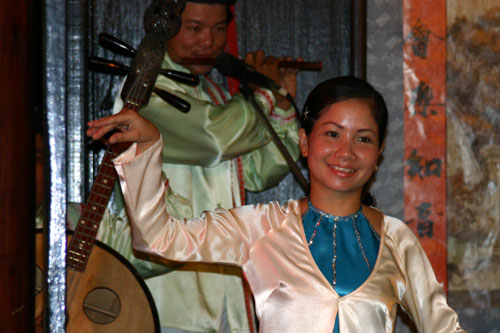 This dancer was part of the same show.
Balloon Vendor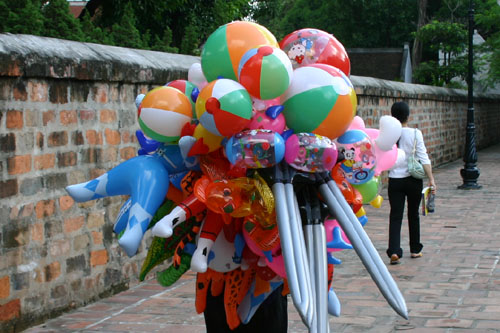 The country has an official policy of one or two kids per family (you pick which). Unlike
China, there seemed to be a lot of little kids around. This balloon vendor had no lack
of business.
Temple of Literature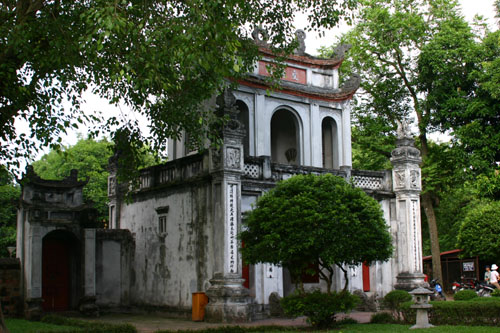 This temple in Hanoi honors the Confucian scholars who passed the highest exams.
Water Puppets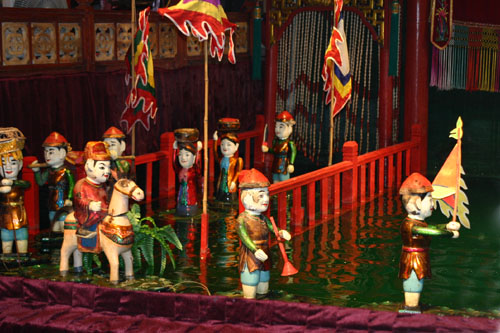 The traditional art of water puppets is something that should not be missed. Originally
performed in the rice paddies, there is now even a theater in Hanoi.