Unreleased Projects
---
Various Artists : The Melody Goes On: Soft Rock Volume 4 (MMCD 1025) (3,000 yen)
The latest in this popular series features the rare 1967 hit by The Fifth Dimension, composed by P. F. Sloan, "Another Day, Another Heartache".
---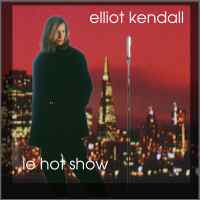 Elliot Kendall : "Le Hot Show" (PANORAMIC SOUND PSCD 0001) (3,200 yen)
We like this quote from legendary Four Seasons' producer Bob Crewe regarding Elliot's sound: "Big band, rock & roll, jump 'n' jive, skiffle, swing, Cavern Club power pop, it's all here.... Wow!"
---
Bruce And Terry : Rare Masters Volume 2 (3,200 yen)
Liner notes, lyrics, and original session sheets.


---
Gary Usher : "Best Of Gary Usher Volume 2" (MMCD 1018)
The follow-up to the best-selling Volume 1 contains a mixture of hits and rarities by the late Gary Usher, housed in a very appealing package. Liner notes are by Elliot Kendall, featuring interviews with original vocalist Chuck Girard.


---
Lisa: "Lost Winter's Dream" (MMCD 0003)
Slated for 1997 Christmas release, this album was produced by The Wondermints' Darian Sahanaja. It has a delightful, winter glow, displaying dazzling originals composed by Lisa and Darian, framed by a dashing production in the spirit of Phil Spector and Bob Crewe.
---