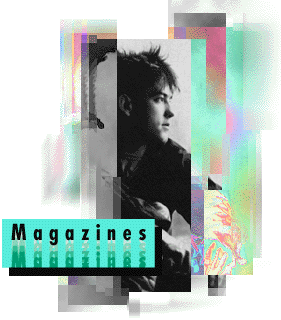 The Cure first appeared on a Japanese music magazine in autumn 1982 and it was nearly time The Cure became popular among rock fans in Japan. Their articles have been sometimes carried on the music magazines since then, but not much for their career.

Every time The Cure released the album, surely their articles appeared on several magazines. But about two-third of the articles were just translated from English articles, or only a kind of short biography. The reason was that The Cure have come to Japan only twice, so Japanese editors have had a few opportunities to interview The Cure by themselves.
However, I've been collecting the magazines almost 15 years, and there are some meaningful articles I really enjoy to read.

Now I've set several copies of the magazines with The Cure on the front cover. I'm going to add some more information of other magazines to this page little by little.